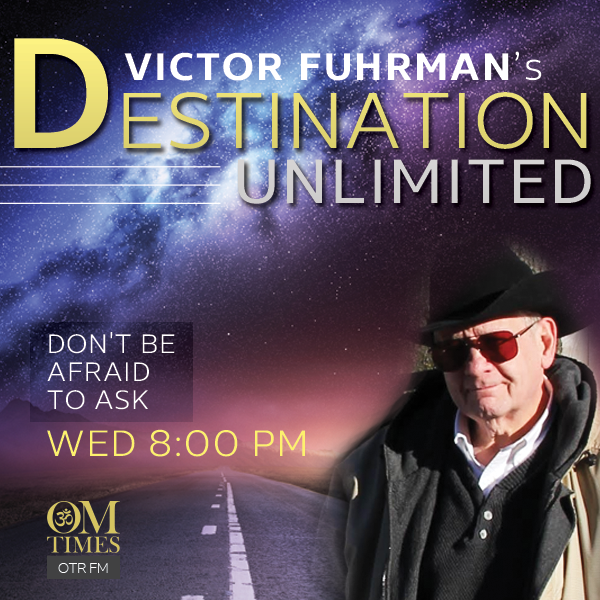 Jonathan Cahn – The Oracle: The Jubilean Mysteries Unveiled
Aired Wednesday, December 18, 2019 at 5:00 PM PST / 8:00 PM EST
As I've shared with listeners to Destination Unlimited before, I grew up in a culturally Jewish home during the 1950's and 60's. It was a form of Judaism "light" with the festivals and high holy days observed as a time of bringing the family together. My paternal grandfather, who immigrated from Eastern Europe in the late 1800's, was orthodox and also a bit of a mystic. He would share things with me that did not make sense to my young mind but felt right, including saying that there were more things in the Torah than one could read with regular eyes. It did not dawn on me until my late thirties what he was talking about, but he was referring to hidden messages, information that was there but required "special eyes" to read and comprehend.
Recently, I became aware of the writing and teaching of Rabbi Jonathan Cahn, leader of Beth Israel/The Jerusalem Center in Wayne, New Jersey, and founder of The Hope of the World Ministry. His series of New York Times Best Selling Books including The Harbinger and The Paradigm seemed to reflect what my grandfather was trying to share with me all those years ago. He has addressed Members of Congress and spoken at the United Nations and was named, along with Billy Graham and Keith Greene, as one of the top forty spiritual leaders of the last forty years "who radically changed our world." He is known as a prophetic voice in this generation and for the opening up of the deep mysteries of God. His ministry can be contacted at HopeoftheWorld.org and Jonathan Cahn Facebook.
He joins me this week to discuss his latest best-selling book and one that has been called a "mind-blowing masterpiece" of revelatory spiritual mysteries that are absolutely real, The Oracle: The Jubilean Mysteries Unveiled.