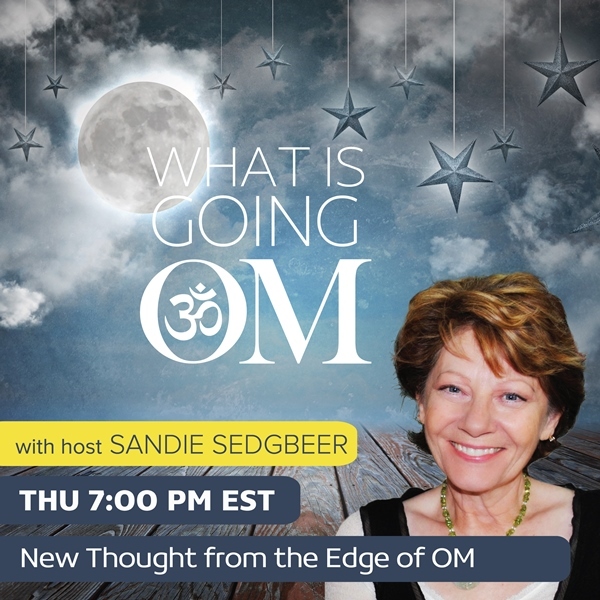 World Sound Healing Day – Sending A Sonic Valentine To Mother Earth With Jonathan and Andi Goldman
Aired Thursday, February 4, 2021 at 4:00 PM PST / 7:00 PM EST
This week's show is dedicated to something that is especially critical at this time when our world is struggling in the wake of a pandemic that has made us all aware that our health, and the health of our planet are the most precious resources we have. Pioneers in the field of sound healing and harmonics, Jonathan and Andi Goldman, join Sandie to share what's happening on February 14th to celebrate this year's 19th consecutive World Sound Healing Day. Across the globe many thousands of people will be joining together to project a positive sound into the earth to help create a positive vibratory shift of consciousness in all human beings. For the first time since Jonathan and Andi Goldman founded the event, this year's World Sound Healing Day will be virtual—allowing many more to participate in this transformational process. morphic field virtual event.
Topics include:
• Why this year's World Sound Healing Day will be different
• How intentional sound can help heal the planet
• Creating healing sounds encoded with the energy of love and compassion
• Sound and Immunity
• Conscious Humming and the power of self-created sound to heal your body
And more…
JONATHAN GOLDMAN is an- internationally renowned writer, musician and teacher. He is an authority on sound healing and a pioneer in the field of harmonics, author of several books including The Divine Name, The 7 Secrets of Sound Healing to name just two… A Grammy nominee, his award winning recordings include: "Chakra Chants", and "The Divine Name".
ANDI GOLDMAN is a licensed psychotherapist, musician, teacher, sand sound healer specializing in holistic counseling and sound therapy. She is director of the Healing Sounds® Seminars and Co- Director of the Sound Healers Association. The wife and partner of Jonathan Goldman. co-authored Chakra Frequencies, winner of the Visionary Award for "Best Alternative Health Book" of the Year and their new best-selling The Humming Effect which has just won the 2018 Gold Visionary Award for "Best Health & Healing Book."
Connect with Jonathan and Andi at https://www.worldsoundhealingday.org/ and https://www.healingsounds.com/
Visit the What Is Going OM show page https://omtimes.com/iom/shows/what-is-going-om
Connect with Sandie Sedgbeer at https://www.sedgbeer.com
#JonathanGoldman #AndiGoldman #WhatIsGoingOM #SandieSedgbeer #Lifestyle