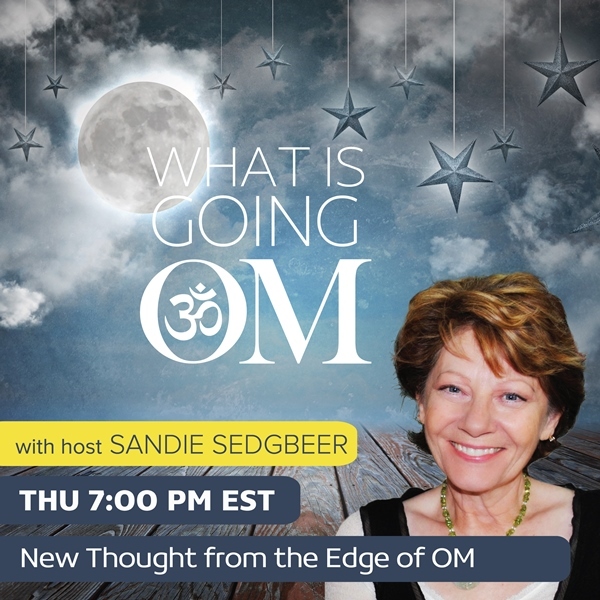 Jonathan and Andi Goldman – The Humming Effect: Sound Healing for Health and Happiness
Aired Thursday, April 16, 2020 at 4:00 PM PST / 7:00 PM EST
It's long been known that stress is the world's #1 proxy killer disease. the American Medical Association says it's the basic cause for more than 60% of all human illnesses and diseases. With around 110 million people dying every year as a direct result of it. and the current Coronavirus pandemic set to drive global stress levels even higher, it's important to know that every one of us has inbuilt access to a powerful non-pharmaceutical prescription that not only reduces stress instantly but also lowers your heart rate and blood pressure, while producing potent calming neurochemicals such as oxytocin, otherwise known as the love hormone.
This week, Jonathan and Andi Goldman join Sandie to discuss the research on this extraordinary self-healing tool, and share the information revealed in their latest book, The Humming Effect: Sound Healing for Health and Happiness.
JONATHAN GOLDMAN is an internationally renowned writer, musician and teacher. He is an authority on sound healing, a pioneer in the field of harmonics, and author of several books including The Divine Name, and The 7 Secrets of Sound Healing to name just two… A Grammy nominee, his award- winning recordings include: Chakra Chants, and The Divine Name.
ANDI GOLDMAN is a licensed psychotherapist, specializing in holistic counseling and sound therapy. A musician, teacher, and a sound healer, she is Director of the Healing Sounds® Seminars and co-Director of the Sound Healers Association. The wife and partner of Jonathan Goldman. co-authored Chakra Frequencies, winner of the Visionary Award for "Best Alternative Health Book" of the Year and their new best-selling The Humming Effect which won the 2018 Gold Visionary Award for "Best Health & Healing Book."
Connect with Jonathan and Andi Goldman at https://www.healingsounds.com
Visit the What Is Going OM show page https://omtimes.com/iom/shows/what-is-going-om
Connect with Sandie Sedgbeer at https://www.sedgbeer.com
#AndiGoldman #JonathanGoldman #TheHummingEffect #WhatIsGoingOM #SandieSedgbeer #Lifestyle