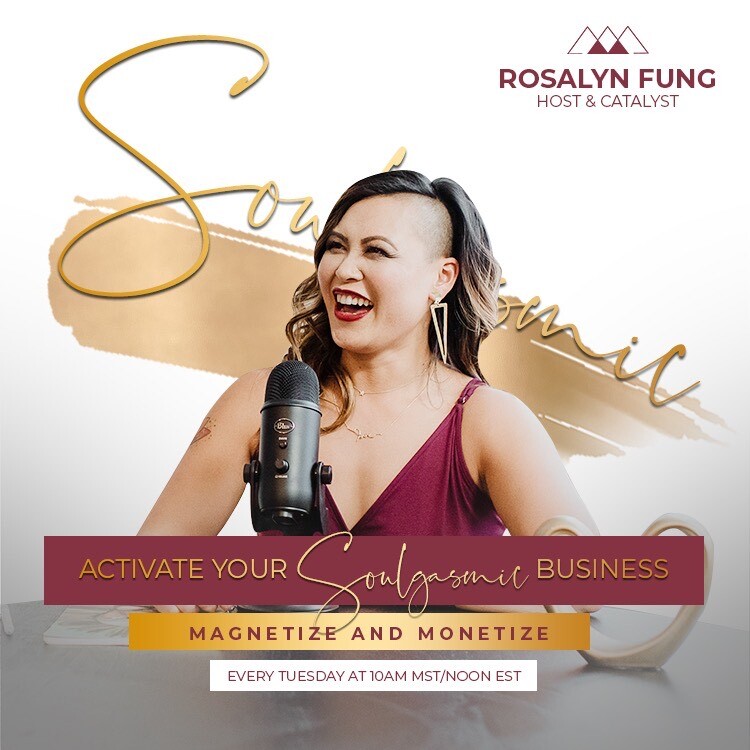 Jason Wu – Optimizing Your Mental Health Through the Power of Mind-Body Alchemy
Air Date: Tuesday, 23 February 2021 at 12:00 PM ET/9:00 AM PT
Thank you for tuning in, I'm so honored to have you choose to listen to this show! If you enjoy this episode, please do leave a review, take a screenshot of this podcast and shout me out on social media, so that more people can know about this!
It would mean the world to me for you to take a few minutes to share & review this, as I would love to spread more love and consciousness to the collective!
I am so excited that the doors have open to my 12 week mastermind Client Attraction Academy! This is for you if you're a coach, healer, practitioner or lightworker just starting your business, or you have been in business for awhile and you haven't quite monetized yet – so we are going to help you turn on your client and money flow through BE, DO, HAVE! Be who you are, authentically expressed, DO and create life and business from who you authentically are, so that you can HAVE all that you desire. This is the most feasible way to work with me, and you can learn more and enroll at https://www.7figureconfidence.com/academy
Now on with today's episode!
Have you ever wondered how to optimize your mental capacity?
What happens when you bring together Chinese Medicine, Ayurveda, Reiki and Psychology?
You get Jason Wu!
As a mind-body alchemist, Jason is passionate about helping individuals who are living a fear-based, lost and disconnected lifestyle, to live more authentically and feel grounded enough to take on any adventure with both curiosity and fun. He wants to inspire you to make SHIT happen.
With the Alchemy of Traditional Chinese Medicine, Ayurveda and Psychology, Jason is able to provide a multidimensional perspective with his treatment plans. Jason is able to provide treatments of Acupuncture, Electro-Acupuncture, Cupping, Gua Sha, Moxibustion, Therapeutic Massage, Reflexology and Reiki. This allows him to effectively treat clients for pain management, digestive problems and mental health issues.
After completing 9 years of study in the Holistic Health Sciences, Jason continued to pursue his interest in the Mental Health field by studying Graduate-Level Counselling Psychology at Yorkville University in hopes to be able to register as a psychologist.
You can connect with Jason Wu on
IG: https://www.instagram.com/the.acu.psych/
Let's stay Connected! I would love to hear your thoughts of this episode!
Facebook Business Page: Rosalyn Fung Coaching: Bold Sexy Warrior https://www.facebook.com/boldsexywarriors/
Instagram: @boldsexywarrior
Free Facebook Group: Magnetize & Monetize for Coaches, Healers & Entrepreneurs https://www.facebook.com/groups/soulgasmicwarriors/
Free Client Attractor Checklist: http://funboldsexy.com/clientattractor
Visit the Activate Your Soulgasmic Business Show Page at https://omtimes.com/iom/shows/activate-your-soulgasmic-business
Connect with Rosalyn Fung on her website http://www.rosalynfung.com
#JasonWu #MentalHealth #OrgasmicBusiness #RosalynFung