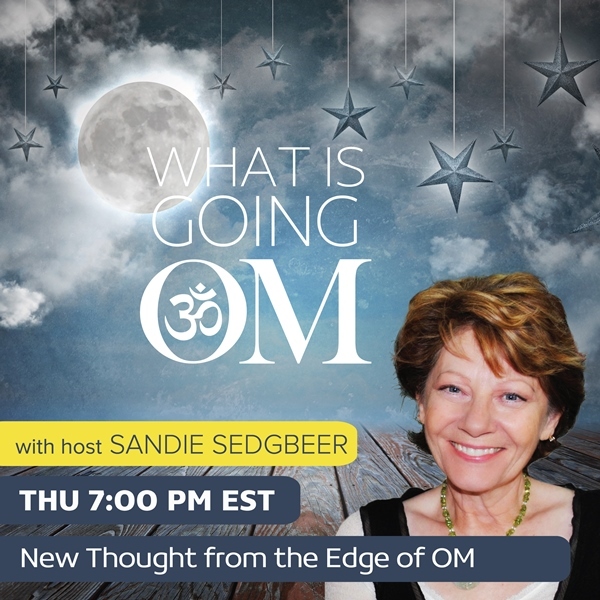 Iyanla Vanzant – How to Celebrate the Hard Times
Aired Thursday, April 9, 2020 at 4:00 PM PST / 7:00 PM EST
We've all had moments in our lives when we've felt deflated and defeated; life has confronted us with just one challenge too many, we've run out of steam, and we have no idea where we're going to find the strength to fight even one more day. One person who is very familiar with such scenarios—and indeedew has become the doyen of helping others rise up from rock bottom, fix their lives, and find something to celebrate even in their most challenging times—is internationally bestselling author Iyanla Vanzant.
One of America's most celebrated new thought spiritual teachers and inspirational speakers, Iyanla Vanzant is the much-loved host and Executive Producer of the award-winning hit show "Iyanla, Fix my Life" on Oprah Winfrey's OWN network.
Iyanla Vanzant joins Sandie this week to share the powerful insights and practical tools that helped her rise up from rock bottom and heal the hard stuff in her life, and that she's shared in her best-selling books, courses, events, and TV programs, so that we too can heal the hard stuff in ours.
From welfare mother to New York Times best-selling author, from the Brooklyn projects to Emmy Award winner, from broken pieces to peace, Iyanla Vanzant is one of America's most celebrated writers and public speakers, and she's among the most influential, socially engaged, and acclaimed spiritual life coaches of our time.
Dedicated to facilitating the growth and evolution of human consciousness, Iyanla's body of work spans over three decades and includes 15 published books, six New York Times best-sellers (translated into 23 languages and with sales exceeding eight million copies), CDs, television, radio and stage performances. She is the host and executive producer of the award-winning breakout hit "Iyanla: Fix My Life," the No. 1 reality show on OWN: Oprah Winfrey Network.
Connect with Iyanla at https://iyanla.com/
Visit the What Is Going OM show page https://omtimes.com/iom/shows/what-is-going-om
Connect with Sandie Sedgbeer at https://www.sedgbeer.com
#IyanlaVanzant #IyanlaFixMyLife #WhatIsGoingOM #SandieSedgbeer #Lifestyle