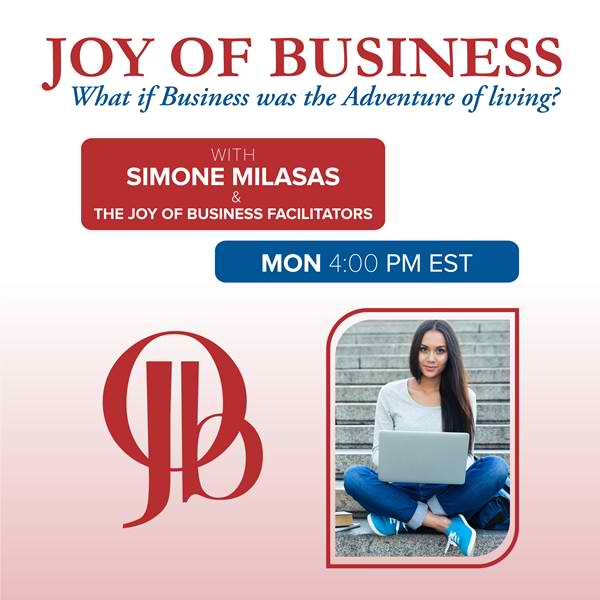 Aired Monday, 10 September 2018, 4:00 PM ET
Internships Done Different
Have you ever thought of hiring and intern or even choosing to be one? In this weeks show Melanie Meade and Sarah Watt, both now JCF's share where they came from to where they are now in business and what internships had to do with it. They have gone from being interns to now coaching them. They share their experiences and best advise for both interns and people looking to add them to their team.
Guest Bios:
Melanie Meade is a social media and creation enthusiast, a Joy of Business Facilitator, an Access Consciousness Certified Facilitator and a not-so-hidden creative genius.
Self taught and in a short space of time she created a thriving and ever expanding business working in social media marketing, content creation and team leading. She is hired for her innovative insights and has a skill for capturing peoples brilliance! You can find out more about Melanie at melaniemeade.com and loves to hang out on Instagram at instagram.com/melaniepmeade.
Sarah Watt knows how to turn what brings her joy into a career. She is a Joy of Business Certified Facilitator, Access Consciousness Certified Facilitator, Bars Facilitator and is working towards Conscious Horse Conscious Rider… and what else?? She travels the world coordinating translation and live-stream events as well as creating her business and her future!
Sarah knew if you were to create the life and future you desire, you need to get to work. It's about everything you choose in small increments that creates the change you really require to see in yourself and the world. Not one big choice!
She has a passport and is ready to travel and facilitate classes all over the world. You can contact her via email - sarah@accessjoyofbusiness.com or follow her on Facebook or Instagram.