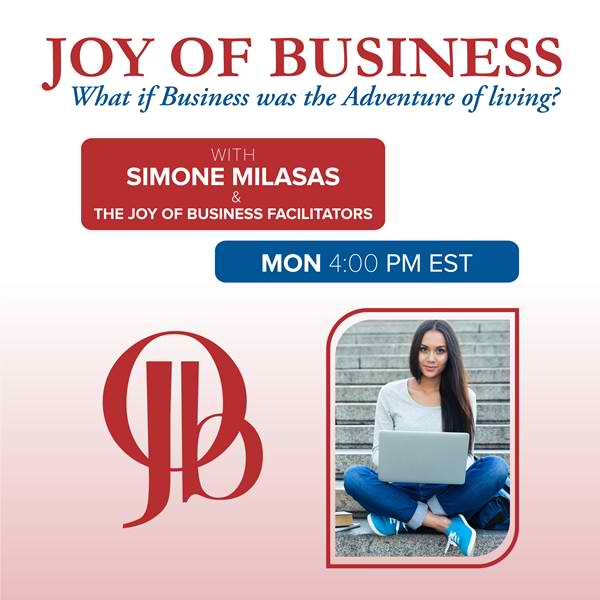 Aired Monday, 11 December 2017, 4:00 PM ET
How To Invite More Joy & Laughter In Your Life & Business
Would you like to experience even more joy and Laughter in creating your business and living? Since Money follows Joy. Would you like more JOY? Would you like more Laughter? Learn Practices you can use in your business and living on this weeks show with Devarati Angela Sammon.
Guest Bio: Devarati Angela Sammon
Devarati Angela Sammon invites you to awareness from a space of Joy with her contagious laughter and a space of greater possibilities and total presence.
Devarati is a business mentor, personal development speaker, meditation instructor, event organizer and a celebrated jewellery designer. She draws some of her capacities from being an Access Consciousness Facilitator as well as a Right Body for You Taster Facilitator, Joy of Business and Being You Facilitator and a Chartered Professional Accountant (CPA, CA).
Able to balance the logic of accounting with the creativity of design and the mindfulness of spiritual practice, Devarati is renowned for both her joie de vivre, and her ability to bring a broader perspective to any situation.