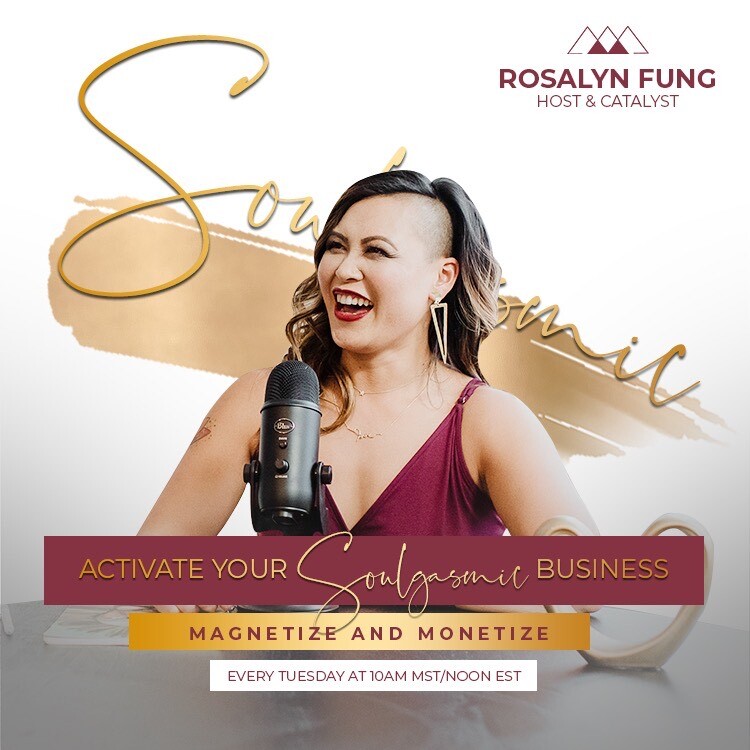 Let's Close 2020 Year Off Strong – How To be EPIC In Your Business Into The Next 6 Months
Air Date: Tuesday, 23 June 2020 at 12:00 PM ET/9:00 AM PT
In this episode, I will be sharing reflection questions to check in with your 2020 goals for the intention of supporting you to re-evaluate, revise your goals and align yourself to create more ease and flow in your business.
Reflection questions:
What are your goals you set for yourself at the beginning of 2020?
Which of these goals did you achieve so far?
Which ones did you drop/forget (consciously or unconsciously)?
Which goals are in progress?
What did you learn from the first six months of 2020 that you can take into the next six months?
The goals you achieved and/or are in progress with, what characteristic about you did you develop?
Did it feel like you were hustling too much to achieve /meet these goals (eg., did you burn out, hustle too hard?)
What are your WINS?
What will you do differently moving forward?
Let's stay Connected! I would love to hear your thoughts of this episode!
Facebook Business Page: Rosalyn Fung Coaching: Bold Sexy Warrior https://www.facebook.com/boldsexywarriors/
Instagram: @boldsexywarrior
Free Facebook Group: Magnetize & Monetize for Coaches, Healers & Entrepreneurs https://www.facebook.com/groups/soulgasmicwarriors/
Free Client Attractor Checklist: http://funboldsexy.com/clientattractor
Visit the Activate Your Soulgasmic Business Show Page at https://omtimes.com/iom/shows/activate-your-soulgasmic-business
Connect with Rosalyn Fung on her website http://www.rosalynfung.com
#RosalynFung #Soulgasmic #Business #Monetize #PersonalDevelopment