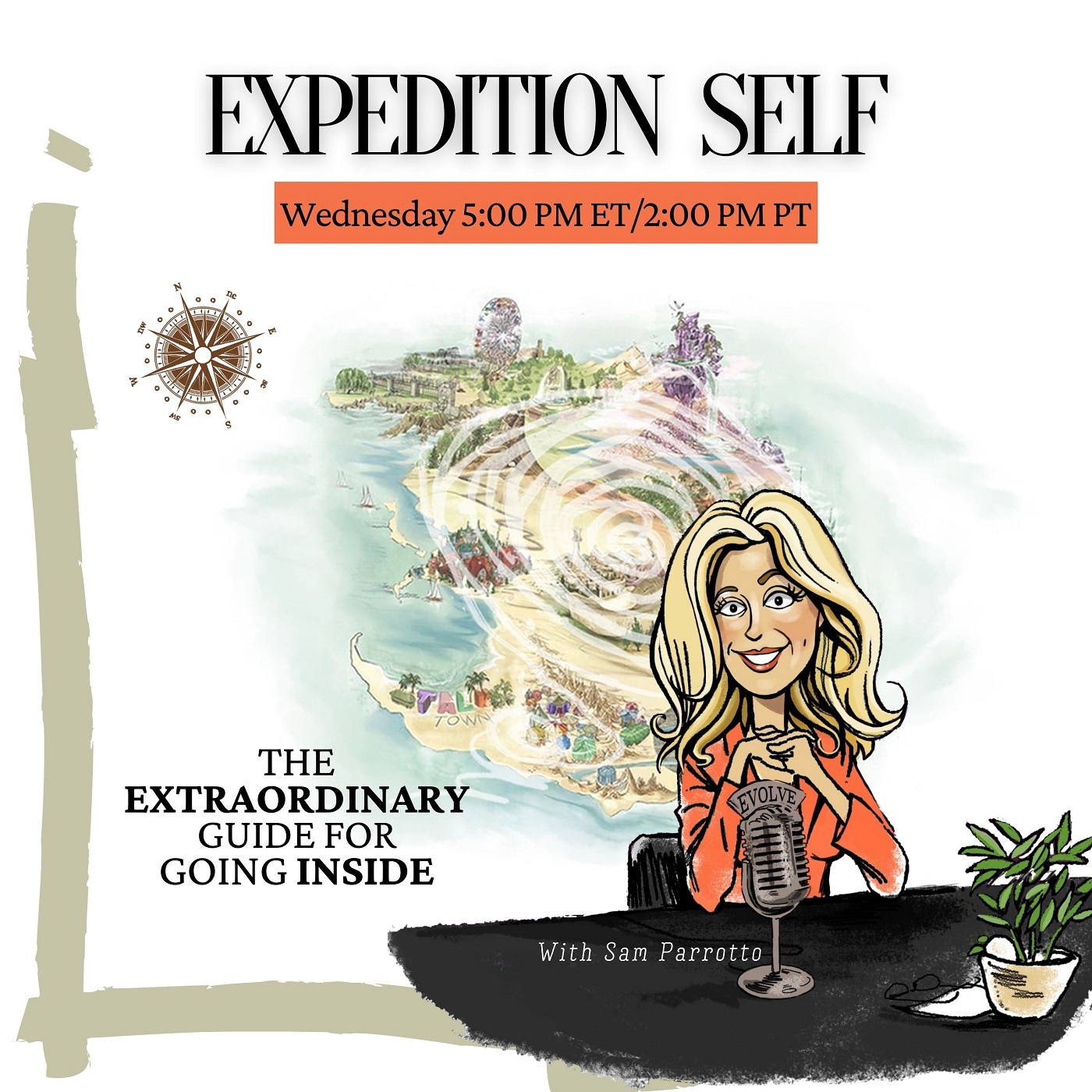 How Do You Connect?
Air Date: Wednesday, 23 February 2022 at 5:00 PM ET/2:00 PM PT
This week on Expedition Self we'll chat about how you make links between you AND all things of LIFE as a way of claiming more personal power and wisdom.
You'll often hear the words 'in relationship' during the many 'go inside' conversations Sam facilitates each week. This phrase isn't really about being in a 'relationship' with another person – it's about all of the connections that get made between your heart, your mind and the 'stuff' of living like water, food, feelings, money, and yes, people, too.
In this week's exchange, you'll have an opportunity to frame up an impactful new way of thinking about yourself and your method for participating, processing, and being proactive in your experiences.
We'll outline the qualities and characteristics that define being 'in relationship' with virtually anything. Although this topic may seem abstract, it's really quite practical because you'll be able to completely shift the angle from which you CONNECT to the elements employed by you to manage your inner Self.
You'll look at each day through an entirely new lens, celebrate the diversity of the way you perceive the moments, and see opportunities to employ a new level of personal authority and leadership as you navigate each facet of your life.
It'll be a stimulating and intriguing hour, for sure. Sam invites you to CALL IN and CHAT LIVE during 'How Do You Connect?' to further the conversation. Ask questions. Share experiences. This could be the hour that moves you one step further on your growth and development journey.
Go to samparrotto.com to follow along and new show updates each week.
You won't want to miss being an 'ON AIR' participant of Expedition Self. Sam will provide real insight, understanding and offer an opportunity to connect a 'NEW way of thinking' to 'YOUR way of thinking'.
Each week Sam discusses a different and highly accessible aspect of life helping you to build a stronger, deeper relationship with the inner Self so you can become more and more WHOLE.
Visit the Expedition Self Show Page https://omtimes.com/iom/shows/expedition-self/
Connect with Sam Parrotto on her website at https://www.expeditionself.com/
#Connect #SamParrotto #ExpeditionSelf #Creativity
Subscribe to our Newsletter https://omtimes.com/subscribe-omtimes-magazine/
Connect with OMTimes on Facebook https://www.facebook.com/Omtimes.Magazine/ and OMTimes Radio https://www.facebook.com/ConsciousRadiowebtv.OMTimes/
Twitter: https://twitter.com/OmTimes/
Instagram: https://www.instagram.com/omtimes/
Linkedin: https://www.linkedin.com/company/2798417/
Pinterest: https://www.pinterest.com/omtimes/