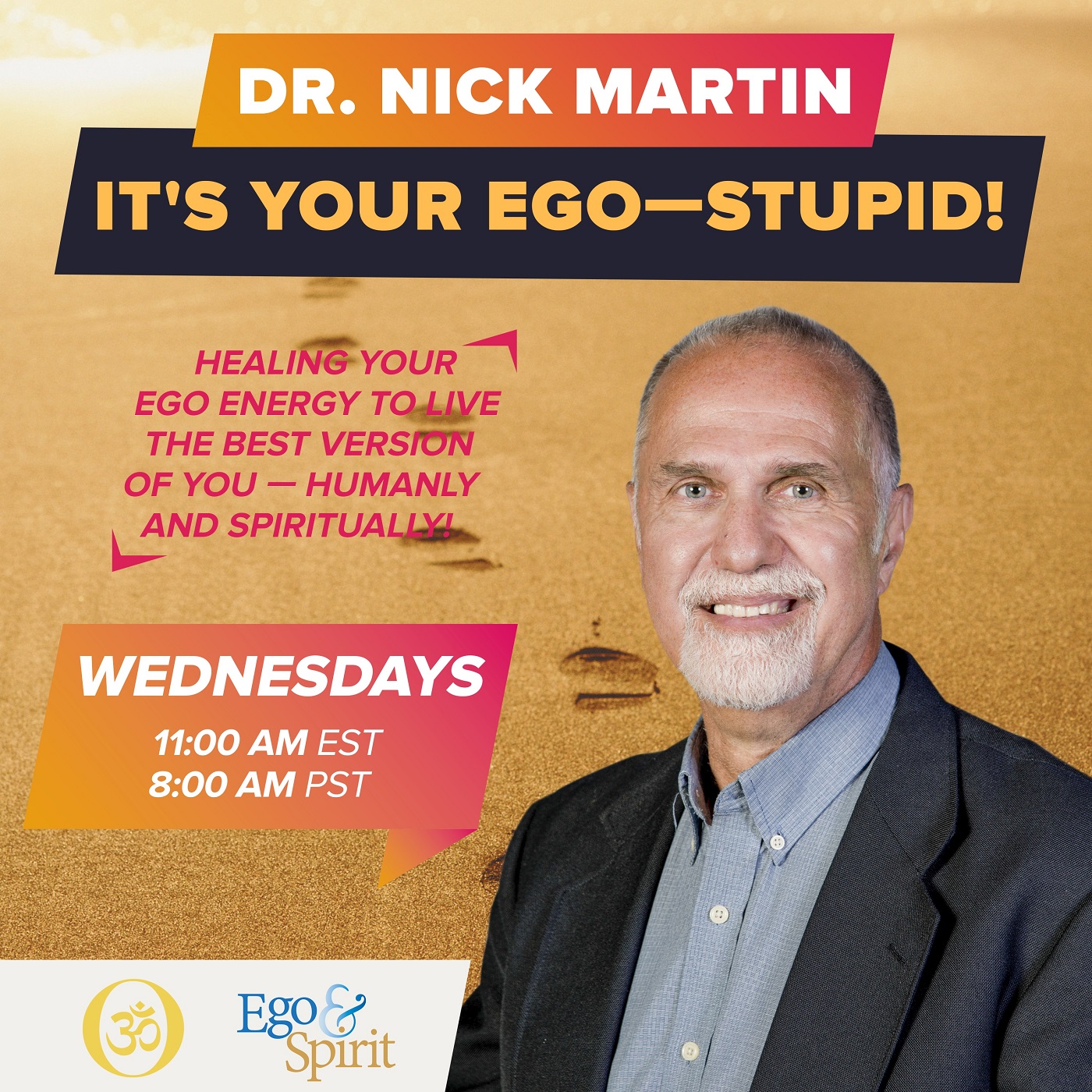 Higher Ego Vulnerability and Difficulty Forming Close Relationships with Family and Friends
Aired Wednesday, September 30, 2020 at 8:00 AM PST / 11:00 AM EST
This week on "It's Your Ego—Stupid!", Dr. Nick we'll be looking intensely into the mirror of forming close relationships with family and friends and how higher ego vulnerability can get in the way of this happening. This energy, for those entrapped in it, often contributes to stress in close relationships as concerns about weakness, imperfection, and vulnerability often filter into difficulties involving communication, compromise, compassion, and creativity that are needed to grow relationships. Oftentimes, feelings of insecurity and inferiority can lead to over-involvement or detachment in these relationships. As adults, they frequently live in roles such as High-Maintenance Partner, Perfectionist, Stressed-Out Person, Overly Self-Critical Person, or Traumatized Person.
During the show, I'll be looking at symptoms which can reveal the presence of higher ego vulnerability and reflections of ego stupidity that occur when this person is having difficulty forming close relationships with family and friends. This show will also look at specific insights needed to transform higher ego vulnerability into a healthier and more balanced place, with the use of ego medicine, and the impact of higher ego vulnerability on one's spiritual wellness.
Please join me Wednesdays at 11:00 am (ET) when I will be sharing what you've taught me about what ego's doing within your life, humanly and spiritually.
Visit the It's Your Ego-Stupid! show page https://omtimes.com/iom/shows/its-your-ego-stupid/
Connect with Dr. Nick Martin at https://www.egoandspirit.info/
#HigherEgoVulnerability #EgoStupidity #EgoMedicine #EgoVoice #DrNickMartin #DrNickolasMartin #ItsYourEgoStupid