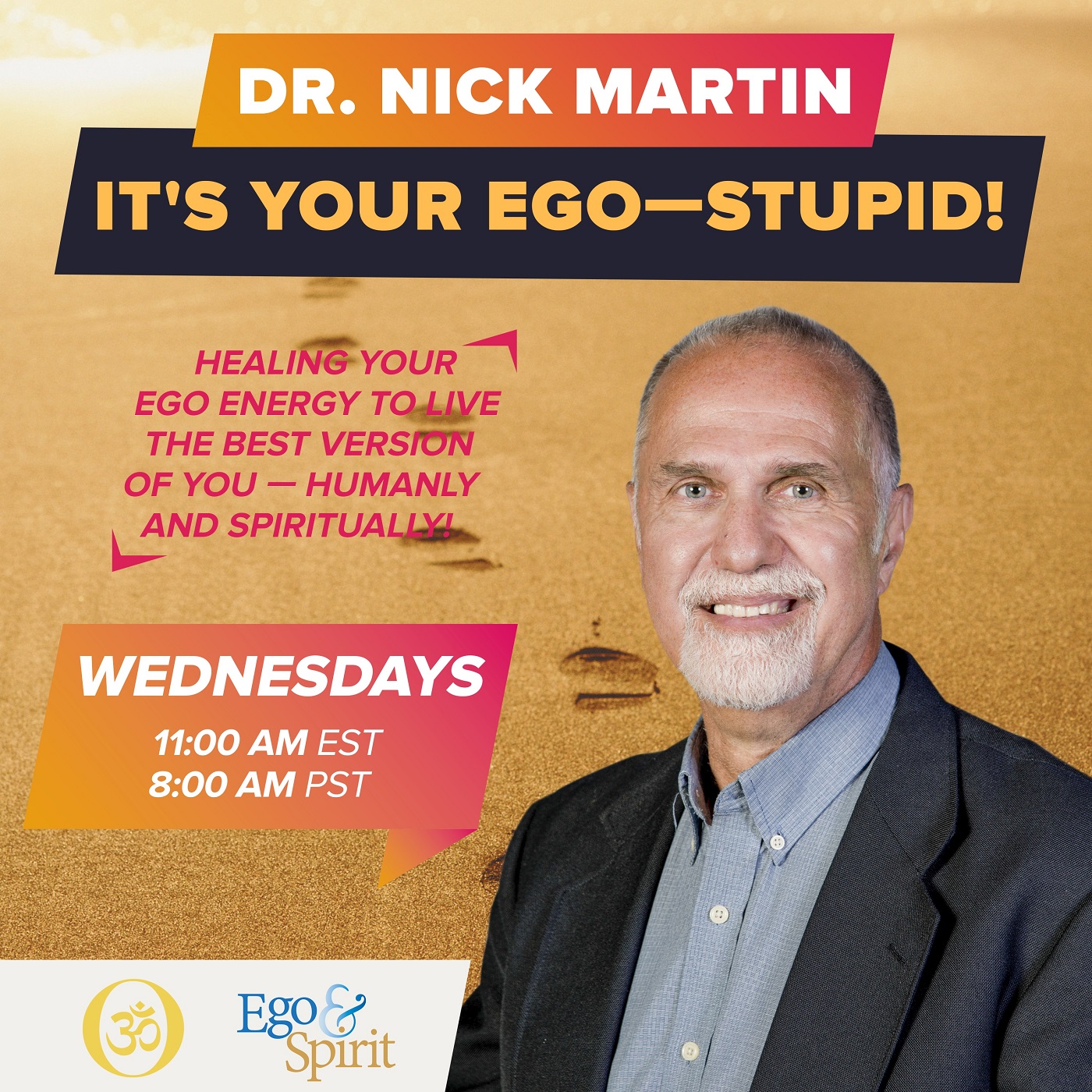 Higher Ego Power and Difficulty Loving Yourself
Aired Wednesday, June 10, 2020 at 8:00 AM PST / 11:00 AM EST
This week on It's Your Ego—Stupid!, Dr. Nick we'll be looking intensely into the mirror of being able to love ourselves and discussing the impact that higher ego power can have on a person's ability to healthily love themselves and others. A difficulty that has harmful effects on all of the other relationships that a person has in their life. Difficulty loving ourselves also profoundly impacts many other important areas of our life, including our ability to believe in ourselves, to achieve, and to effectively manage conflict. Ultimately, affecting the overall quality of our lives—humanly and spiritually.
During the show, I'll be looking at symptoms which can reveal the presence of higher ego power. We'll also be looking at the reflections of ego stupidity that occur when a person is having difficulty with loving themselves and others. Difficulties that are manifested in one's thoughts, feelings, and behaviors. This program will also look at specific insights which are needed to transform higher ego power into a healthier and more balanced place, as well as the use of ego medicine, in which reality based, truth connected thinking can be used to heal higher ego power.
Please join me Wednesdays at 11:00 am (ET) when I will be sharing what you've taught me about what ego's doing within your life, humanly and spiritually.
Visit the It's Your Ego-Stupid! show page https://omtimes.com/iom/shows/its-your-ego-stupid/
Connect with Dr. Nick Martin at https://www.egoandspirit.info/
#Ego #HigherEgoPower #EgoStupidity #EgoMedicine #DrNickMartin #DrNickolasMartin #ItsYourEgoStupid