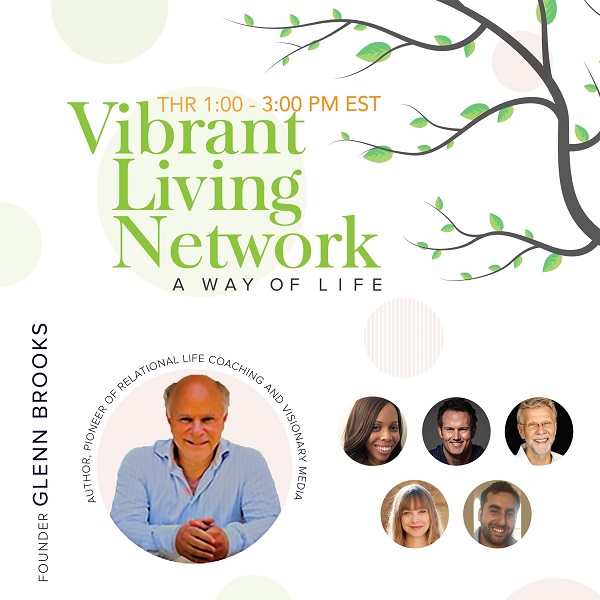 Aired Thursday, 5 April 2018, 1:00 – 3:00 PM EST
Growing Younger
On this week's show, we launch a discussion on the topic of how we can develop the consciousness of relational wisdom in order to eliminate thought viruses and "live in the miraculous."
Vibrant Living Network will also be holding a casting call for coaches, doctors, actors and comedians for our upcoming season of on-air transformation and a role in our feature film, "The Announcement." For details, please visit: https://goo.gl/yjaGZk
CONTRIBUTORS:
* Glenn Brooks, Host.
* Dr. C. Norm Shealy, Shealy Wellness
* GP Walsh, Master Heart Institute
* Oriya Pollak, Being Community
Dr. C. Norm Shealy is one of the world's leading experts in pain and depression management, He was the first physician to specialize in the resolution of chronic pain. He opened his first pain management clinic in La Crosse, Wisconsin and developed a long series of successes in treating patients who had been otherwise untreatable. During this period, he developed a device called the dorsal column stimulator, which uses small electrical currents to adjust the electromagnetic fields within the spinal column. The stimulator was so successful in treating previously untreatable chronic back pain that it has become a favored treatment for pain by physicians world-wide.
GP Walsh – Master Coach, Technology Innovator & Transformational Leader for over 40 years, he weaves his mastery of the most powerful personal development tools and spiritual practices, and a practical, cultivated wisdom, into a totally engaging live event. It feels like you're being entertained when, in fact, you are being transformed. The MasterHeart Institute is the state-of-the-art training platform for all of GP's transformational technologies. The flagship technology is GP's revolutionary, Inner Reconciliation. And there are also courses available on Wealth & Success, Advanced Healing Arts, Meridian Tapping, Stress and Anxiety Relief, Meditation & Deep Dive classes on numerous relevant subjects.
Oriya Pollak is an Author, Speaker and a Spiritual Guide. Oriya is the founder of Being Community, an offline movement for generating and supporting human awakening. Oriya's upcoming book – We are the Medicine, focuses on Integrating Peak Experiences into everyday Magic while Creating Remembership – an online membership designed to ensure the soul's connection and remembering who we are.
Kai Cole – Tribe Architect & Executive Producer. Tribe Architecture represents the cross-section of cultural engineering and marketing/PR. Kai was traditionally trained as an Architect and later translated her skills to become a Celebrity Publicist at a prominent firm in NYC. Currently, Kai has been laser-focused on building sustainable social constructs to spread the message of conscious healing across the globe.