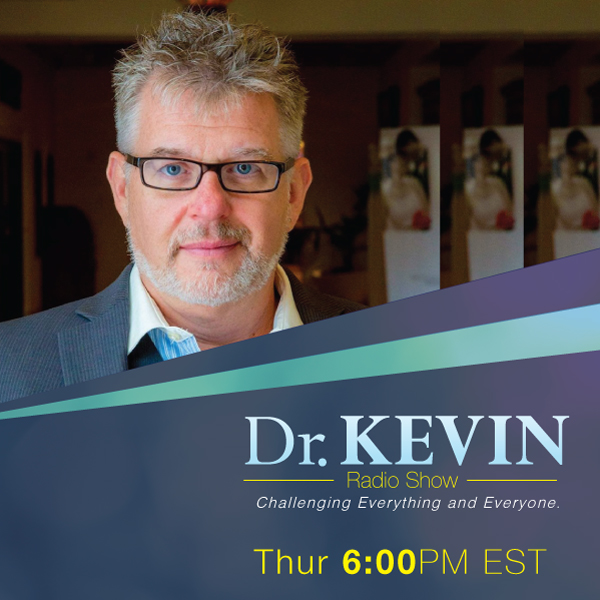 George Hosker-Bouley – Walking Until Dawn
Aired Thursday, October 15, 2020 at 3:00 PM PST / 6:00 PM EST
This week on The Dr. Kevin Show: Actor, director, play-write and novelist: George Hosker-Bouley. George's first novel, Walking Until Dawn, is now available on Amazon Kindle and in paperback.
Call in for with your questions: 202-570-7057.
About George:
In his 30 years of presenting original theater and events throughout New England, George has continually created spectacles that have brought millions of people together. George is the current Drama Director at the York High School, and the theater director for York and Hampton Parks and Recreation Department
George is the founder and directed of Carpe Diem, Inc., a theatrical producing company that has created and toured more than 30 children's shows that incorporates life lessons alongside a hip and funky style into traditional story-telling. Carpe Diem Inc. has also presented more than 25 original award-winning plays, which push the boundaries of interactive theater. George has won 17 Spotlight on the Arts awards for his writing, performing and producing.
George created and continues to perform in The Portsmouth Underbelly Tour, a role-playing comedic interactive history walking tour that has been presented more tha1900 times to standing room audiences and which over the last two years has presented musical performances at the Portsmouth Discover enter. The interactive tour remains one of New Hampshire's biggest tours for more than 15 years.
As the Executive Director of the Prescott Park Arts Festival for 13 seasons, George continually created new events, which are still presented to day. The Seacoast Jazz Festival, The Seacoast Folk Festival and his children's series are still presented yearly at the festival. Other events include the creation of The Piscataqua Faire – A Renaissance on the Waterfront – a full scale mythic faire that included jousting, an exotic zoo, role players, live stage shows and more. George also created the Prescott Park Academy, which for more than 10 years trained young actors in traditional stagecraft. George also created more than fifteen 25-foot street puppets for the cities annual First Night celebration.
George has presented events for the Portsmouth Historical Society, the Discover Center of Portsmouth, the Portsmouth Chamber of Commerce, the Wentworth by the Sea. The Old Salt in Hampton and the NHSPCA. George's "A Dickens of a Christmas" has been presented for more than 16 years at the Old Salt Restaurant to standing room only audiences. George is currently the Drama Director for the York High School and the Town of Hampton, NH.
Visit the Dr. Kevin Show page https://omtimes.com/iom/shows/dr-kevin-show/
Connect with Dr. Kevin Ross Emery at http://www.mydrkevin.com/
#GeorgeHoskerBouley #WalkingUntilDawn #DrKevinRossEmery #TheDrKevinShow