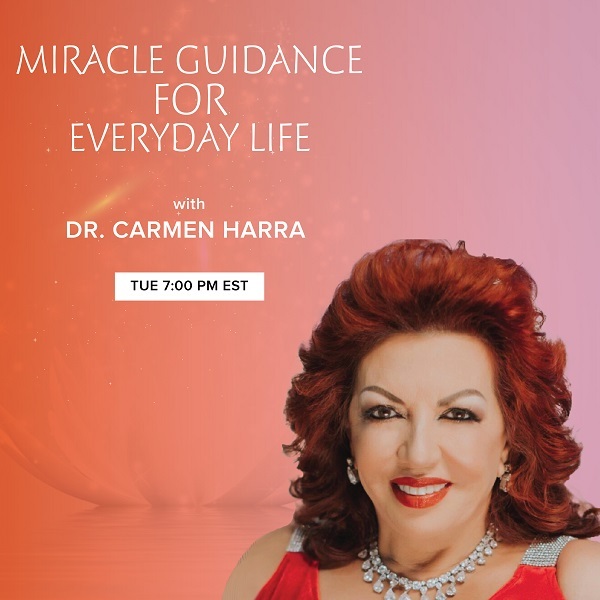 From Single to Love Magnet with Barbara Santen
Aired Tuesday, October 5, 2021 at 4:00 PM PST / 7:00 PM EST
This week on Miracle Guidance for Everyday Life, Dr. Harra and Barbara Santen show you how to attract your dream relationship.
Love relationships are complex and confusing, to say the least. At their best, they teach us necessary lessons and help us evolve into better people. At their worst, they chip away at our hope and leave us distrustful of others. We've all had bad experiences in love, but if you're tired of meeting the same relationship roadblocks, this is the episode for you! Dr. Harra and special guest, dating coach and relationship expert Barbara Santen, will give you the tools to shift old patterns and choose the right person as a partner. Call in—Barbara and Dr. Harra will answer all your questions during the show.
Tune in to Miracle Guidance for Everyday Life this Tuesday at 7pm ET and learn how to get the relationship you deserve.
Visit the Miracle Guidance for Everyday Life show page https://omtimes.com/iom/shows/miracle-guidance-for-everyday-life/
Connect with Carmen Harra at http://carmenharra.com/
#BarbaraSanten #MiracleGuidance #CarmenHarra