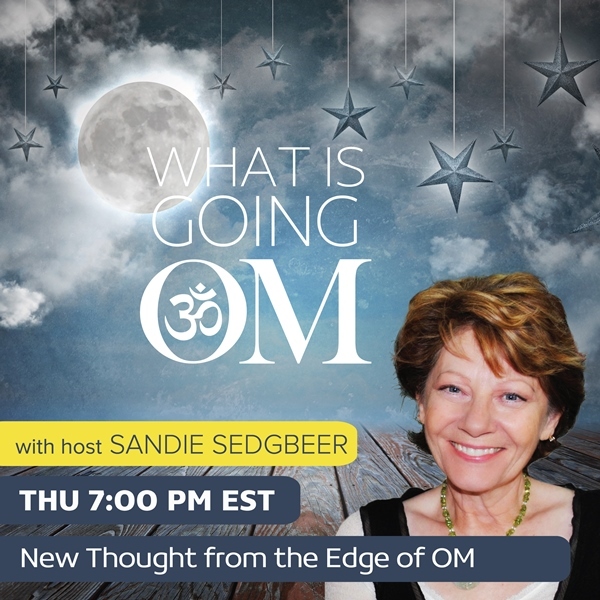 Aired Thursday, 8 February 2018, 7:00 PM ET
From Rock To New Age Soul - Creating A New Musical Genre with Former Wishbone Ash Guitarist Ted Turner and Majella
When English guitarist, songwriter and singer, Ted Turner, best known for his work with the 1970's rock band Wishbone Ash first encountered English singer, songwriter and actor, Majella, in 2005, neither imagined their initial friendship, borne out of admiration for each other's professional abilities and unique musical styles, would one day result in a union that would not only culminate in marriage, but also in the birth of a brand new musical genre that fans have quickly labeled "New Age Soul."
Although aware of each other's drive for creating music, neither could have imagined the synergy to be found through collaboration. Their music, which comes from the heart and the depths of their souls, is, they say, not just a beautiful testament to their love, but a reminder that the heart connection is where we overcome our greatest obstacles and live the fullest expression of who we really are. Pivotal to the creation of their songs and music is their acute awareness that the planet is hurting. They are committed to using their musical platform to raise awareness of this crisis, and, as vegans, to support a world based on "compassion instead of cruelty."
In this week's program, Ted Turner and Majella join Sandie to discuss their individual and collective stories, what Ted learned from Buckminster Fuller, and how their passion for the planet, for animals, for humanity, and for each other inspire them in their daily lives and in the creation of their music, which we will be able to sample.
About the Guest: Ted Turner and Majella
Best known for his work with the 1970's rock band Wishbone Ash, in which he was famed for his twin lead guitar instrumental arrangements alongside Andy Powell, English guitarist, singer and songwriter, Ted Turner's distinctive style of lap steel guitar contributed to a variety of Wishbone Ash recordings. Acknowledged as one of Rolling Stone's 'Top Twenty Rock Guitarists of All Time,' Ted was also invited to play on John Lennon's iconic album, Imagine.
After extensive touring with Wishbone Ash, Ted left the band in 1975 to pursue a personal pilgrimage. Whilst traveling, he was drawn to the comprehensive works of Buckminster Fuller, becoming involved in the 'World Man Band' (alongside Michael Mitchell) – an initiative designed to raise global consciousness through rock music.
Ted reunited with the original members of the band in 1987 to record Nouveau Calls for Miles Copeland III's No Speak label, and then rejoined them in 1989. Since leaving the band for the second time in 1992, Ted has continued to explore eclectic musical influences which have formed his latest album, Better Together, a collaboration with his wife Majella, whom he is excited to introduce to the world.
English singer, songwriter, and actor, Majella, began creating as a young child, and by her early teens was showcasing her songwriting skills around the U.K. Her rich ancestral Celtic roots had always been a driving force in the composition of evocative songs that tell stories. She continued to develop this passion when training in Drama. As a young budding artist, she was focused on combining her love of music and theatre, and also as a playwright, directing and performing in a series of popular and original musical plays, which explored the gritty reality of the community in which she lived. With the aim of liberating younger audiences, her plays encouraged them to be bold in seeking their dreams. Educating children not only defined her as a person but also as an artist – a period of her life that she refers to as "paid therapy" in that, she found her students to be her greatest teachers.
Visit: www.tedturnerandmajella.com