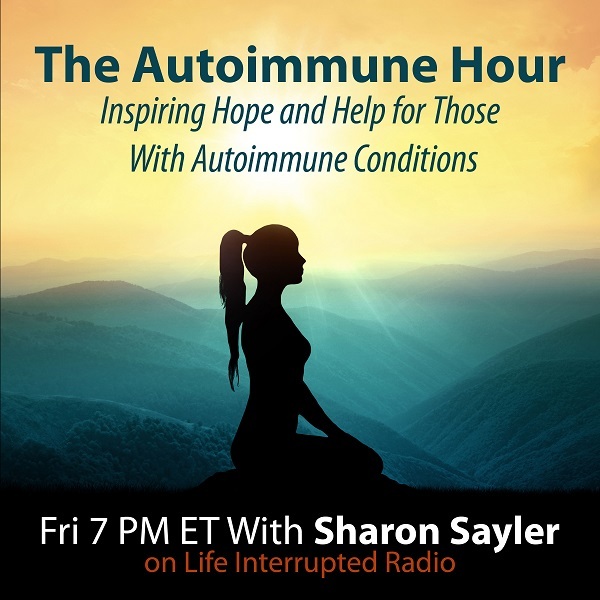 Aired Friday, 8 June 2018, 7:00 PM ET
Four Years Strong: My Survivor to Thriver Success Tips
Commit to the Healing Process and Course Correction is Constant, are just two of the many tips for thriving shared in this special episode of The Autoimmune Hour. In a change of pace, frequent guest and professional coach Bev Martin interviews your host Sharon Sayler, on the 4th year anniversary of her thriver-ship (after her diagnosis).
Discover what Sharon did (and didn't do) to get here – a thriver! Plus, find out why she's driven to make The Autoimmune Hour the place to go after you hear the words "you have an autoimmune condition." Bev and Sharon will also share their wisdom on:
~ How our language choices make a big difference in healing,
~ How we frame our health experience determines outcomes,
~ How to ask for help and support,
And the 3 things Sharon did that she knows made a BIG difference…
Find out more about Bev Martin, Professional Coach and an expert in NLP, Clean Language, and how to use your intuition at www.BevMartin.com. And always remember, you are under no obligation to make sense to anyone, it's your life. So chose your outcome, discover where hope lives and get real on your own terms then join Sharon and Bev June 8th at 7PMET.