Episodes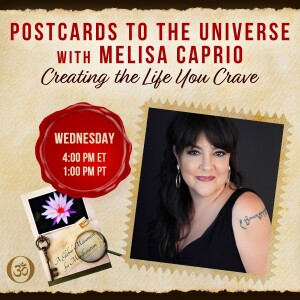 Wednesday Nov 08, 2023
Wednesday Nov 08, 2023
Air Date - 08 November 2023
Erin N Newman is a speaker, author, and Soul Fire Ignitrix for women entrepreneurs. She helps business owners to overcome mindset blocks so that they can truly do what lights them up in their business AND make the income they desire.
The Answer Within: How to Access Your Spirit Guides for Alignment and Abundance. Align with Your True Purpose and Create Your Unique Version of Success. Find the answers to all your important, real-world questions by connecting with your spirit guides. Erin Newman teaches you how to safely work with them in a non-appropriative way, regardless of your background or belief system. These guides help you make money doing what you love, relieve physical pain, cultivate kindness, heal ancestral patterns, and more.
Erin presents thirty hands-on prompts that support all aspects of your life and give you the wisdom to move forward despite obstacles. By journeying to your spirit guides, you'll become more compassionate and release blocks along your sacred path. Perfect for any experience level, this easy-to-use book encourages you to align with your deeper purpose and bring the magical back into the practical.
For more, visit: https://www.erinnewman.com/
#ErinNNewman #PostcardsToTheUniverse #MelisaCaprio #Manifesting #Abundance #Channeling #Metaphysics #Interviews
Visit the Postcards to the Universe Show Page at https://omtimes.com/iom/shows/postcards-to-the-universe
Connect with Melisa Caprio at https://www.postcardstotheuniverse.com/
Subscribe to our Newsletter https://omtimes.com/subscribe-omtimes-magazine/
Connect with OMTimes on Facebook https://www.facebook.com/Omtimes.Magazine/ and OMTimes Radio https://www.facebook.com/ConsciousRadiowebtv.OMTimes/
Twitter: https://twitter.com/OmTimes/
Instagram: https://www.instagram.com/omtimes/
Linkedin: https://www.linkedin.com/company/2798417/
Pinterest: https://www.pinterest.com/omtimes/