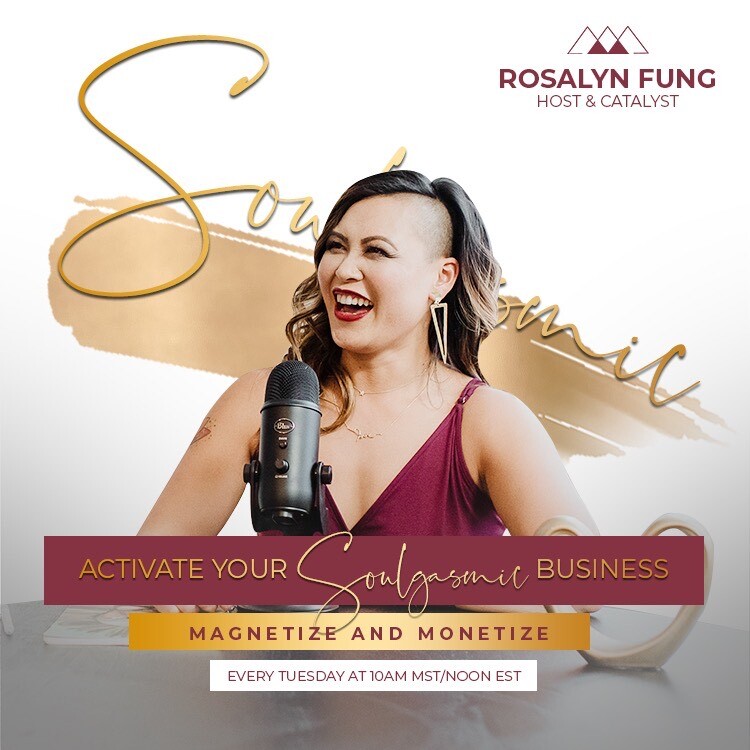 Episode 11: Behind-the-Scene Stories
Air Date: Tuesday, 4 August 2020 at 12:00 PM ET/9:00 AM PT
This episode is dedicated to share with you my detailed stories and the lessons I have learned in growing my coaching business over the last 3 years, and the transition from a 11 year successful 6 figure psychological private practice to boldly starting my coaching business. My intention for sharing is for you to really receive the downloads you're meant to receive to help you release blocks and unlock what's possible for you and your life and business.
Connect with Rosalyn:
Let's stay Connected! I would love to hear your thoughts of this episode!
Facebook Business Page: Rosalyn Fung Coaching: Bold Sexy Warrior https://www.facebook.com/boldsexywarriors/
Instagram: @boldsexywarrior
Free Facebook Group: Magnetize & Monetize for Coaches, Healers & Entrepreneurs https://www.facebook.com/groups/soulgasmicwarriors/
Free Client Attractor Checklist: http://funboldsexy.com/clientattractor
Visit the Activate Your Soulgasmic Business Show Page at https://omtimes.com/iom/shows/activate-your-soulgasmic-business
Connect with Rosalyn Fung on her website http://www.rosalynfung.com
#CoachingBusiness #Soulgasmic #Business #Monetize #PersonalDevelopment