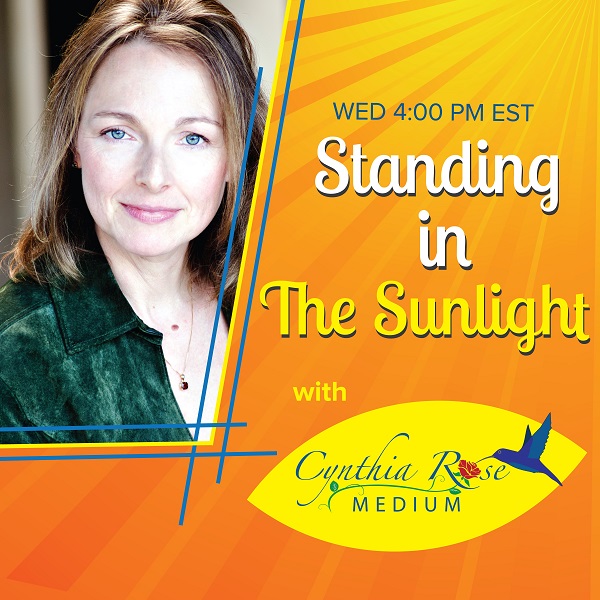 Aired Wednesday, 14 February 2018 at 4:00 PM EST / 1:00 PM PST
Energetics In Relationships with Don Ley and Lynne Brisdon
Join 'Standing in the Light' host Cynthia Rose with guests Don Ley and Lynne Brisdon as they explore intimate relationships. Discover what is available when we recognize ourselves as more than our bodies. While gender experience is different, that which exists beyond the body, is more the same.
Assuming we have reincarnated through multiple life times, we have operated as both male and female and have intimate knowledge of each experience. We are constant, conscious life continuing from one body to the next. Can we let ourselves remember those experiences?
While our distinct bodies experience life and express in different ways, there are similarities. At the same time if you take communication to a being level, off the body, then you find a place where you can meet, and communicate, in a beneficial way.
Don & Lynne have walked their spiritual path together for over 20 years.
About the Guests:
Don Ley's spiritual path of over 50 years has been a journey of self-exploration and growth that took him into various esoteric forms, psychology and spirituality. He began teaching and healing right from the beginning and settled into his own teaching style. After 40 years he took a break from a rigorous, schedule to have more enjoyment, including riding around on a big Harley. A fateful crash took him into a Near Death Experience (NDE). He remembers making the decision to return to this realm, simply having the thought "I'm not done yet." Don shares his journey, lessons learned and rather astonishing changes in consciousness he's observed in talks, interviews and at: www.DonLeyToday.com
Lynne Brisdon, PCC blends spirituality with coaching to connect people with their essential purpose to find deeper meaning in all aspects their lives; personally, and professionally. An early fascination with metaphysics led her to embrace the reality that we are spiritual beings having a body experience. Her mediation and healing practices offer a direct experience of consciousness beyond intellectual understanding. You can learn more about Lynne's work at: www.livinginvision.com
Although we in a heterosexual relationship, we recognize that many of the same principles seem to apply with other gender spectrum variations. We've noticed that many same sex relationships will have an agreement on some level, whether spoken or not, that one or the other is playing out the male or female role, or at least playing them out according to their concepts of what it means to be a male or a female.