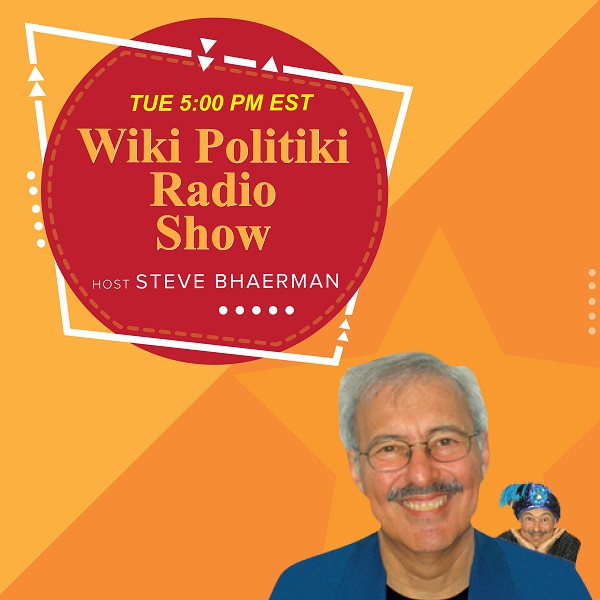 Eleanor LeCain – What If Trump Refuses to Leave?
How to Make Goliath "Go Lieth Down"
Aired Tuesday, October 20, 2020 at 2:00 PM PST / 5:00 PM EST
Interview with Visionary and Political Strategist Eleanor LeCain
"If it quacks like a duck and steps like a goose, there is something fowl afoot." — Swami Beyondananda
In 2005, journalist and NYU professor Mark Crispin Miller published a book, Fooled Again, presenting evidence that Republicans stole the elections in 2000 and 2004 using hacked voting machines and other nefarious means. While the mainstream press largely ignored the book, the so-called progressive press – including Democracy Now and Mother Jones — roundly condemned the book and dismissed Miller as a conspiracy theorist.
Here we are a decade-and-a-half later and the most mainstream of mainstream Democrats are discussing the prospect of Trump stealing the election, and not abiding by the results he be defeated. Makes you wonder … had we handled the bullying party then, maybe we wouldn't be dealing with this "bullyshit" now.
Fortunately, Donald Trump is so blatantly toxic that everyone has been forewarned, and consequently forearmed. Our guest this week, Eleanor LeCain recently put out a video to help the sane and reverent majority reassert our will should the misleader try any monkey business.
Eleanor LeCain, is a long-time political visionary, strategist and public official. She spent 2019 as policy advisor to the Marianne Williamson campaign, and has extensive experience in successfully electing progressives at the federal, state and local level. In 2016, she was the National Director of the She Wins We Win campaign to elect Democratic women to Congress. In 2014, she was campaign manager for Marianne Williamson for Congress in Los Angeles. In 2012, she helped Elizabeth Warren win a seat in the US Senate, and she also served as Assistant Secretary of State for Massachusetts.
Her book, Breakthrough Solutions: How to Improve Your Life and Change the World by Building on What Works, has an Introduction by the Dalai Lama. The book profiles key innovations in areas such as education, crime, green jobs, and ending poverty. Her articles are published widely from the New York Times to the Boston Business Journal to Le Monde in Paris, France. She hosts her own show, All Together Now, on PRN radio.
So … can we make Goliath go lieth down? What can we do NOW before the election, and what can we do afterward?
Please join me this Tuesday, October 20th, 2-3 pm PT / 5-6 pm ET to find out.
To find out more about Eleanor's radio show, please go here https://prn.fm/category/archives/all-together-now/
Support Wiki Politiki — A Clear Voice In the "Bewilderness"
If you LOVE what you hear, and appreciate the mission of Wiki Politiki, "put your money where your mouse is" … Join the "upwising" — join the conversation, and become a Wiki Politiki supporter: http://wikipolitiki.com/join-the-upwising/
Make a contribution in any amount via PayPal (https://tinyurl.com/y8fe9dks)
Go ahead, PATRONIZE me! Support Wiki Politiki monthly through Patreon!
Visit the Wiki Politiki Show page https://omtimes.com/iom/shows/wiki-politiki-radio-show/
Connect with Steve Bhaerman at https://wakeuplaughing.com/
#EleanorLeCain #SteveBhaerman #WikiPolitiki