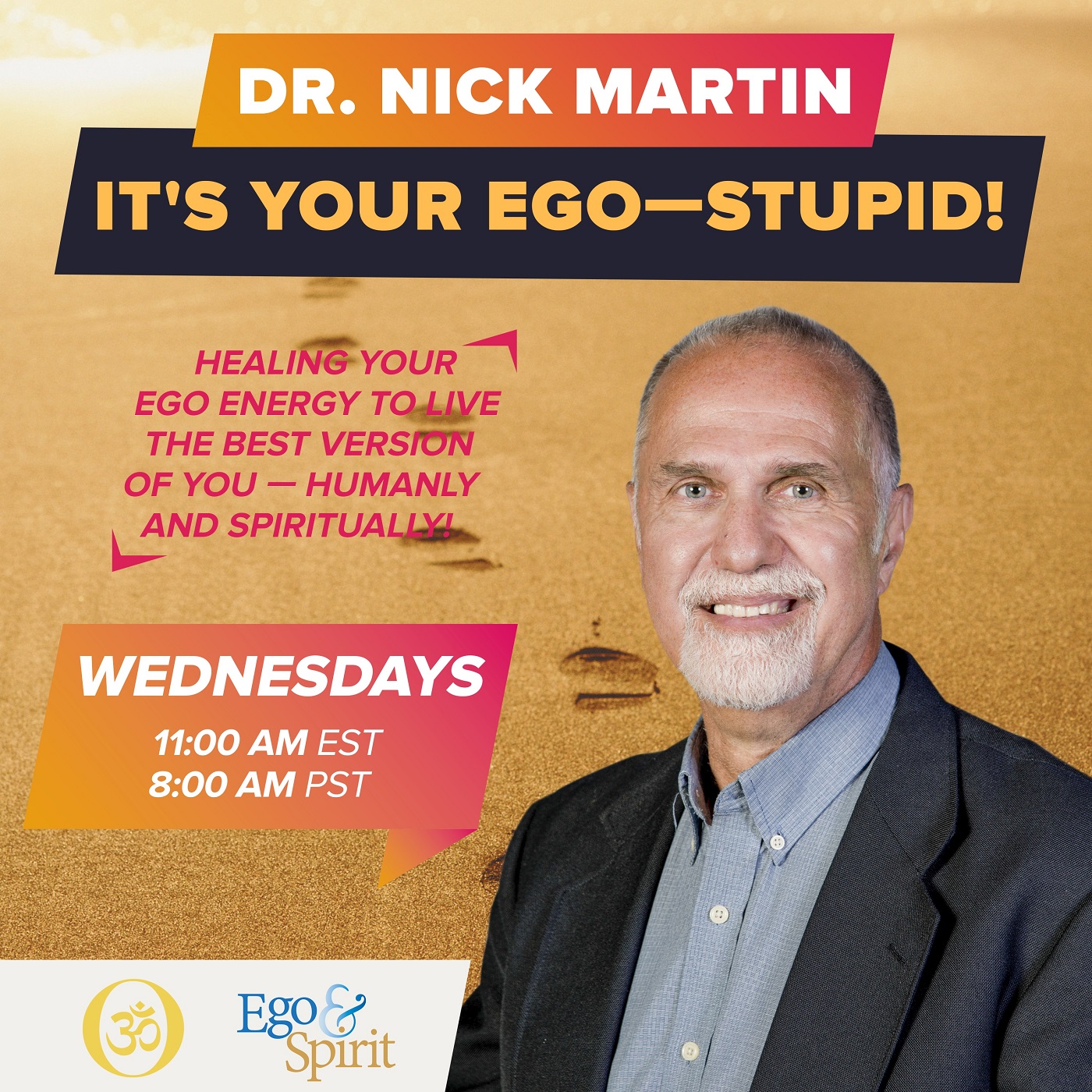 Ego Stupidity and Our Life's Story – Part One
Aired Wednesday, March 25, 2020 at 8:00 AM PST / 11:00 AM EST
This week on It's Your Ego—Stupid!, Dr. Nick will discuss when, where, and how "ego stupidity" is making its appearance in our life, including the thoughts, feelings, and behaviors that are intended to help us but are actually doing more harm than good—but we don't know it. The kind of harm that over time affects our human and spiritual wellness.
During the program, I will refer to specific reflections of ego stupidity which happen even though we are intelligent, spiritual, and "normal" people, that can have us living a lesser version of ourselves and a lesser version of life. Though we often to fail to realize this is happening or what to do about it since its source—unhealthy ego energy—is unrecognized. In particular, this program will have us looking at how this can be happening within the ability to love ourselves, our ability to form close relationships with family and friends, our ability to interact with people in work, play, and social contexts, and our ability to achieve, use our potential, and come to know our life's purpose.
Please join me Wednesdays at 11:00 am (ET) when I will be sharing what you've taught me about what ego's doing within your life, humanly and spiritually.
Visit the It's Your Ego-Stupid! show page https://omtimes.com/iom/shows/its-your-ego-stupid/
Connect with Dr. Nick Martin at https://www.egoandspirit.info/
#Ego #EgoStupidity #DrNickMartin #DrNickolasMartin #ItsYourEgoStupid