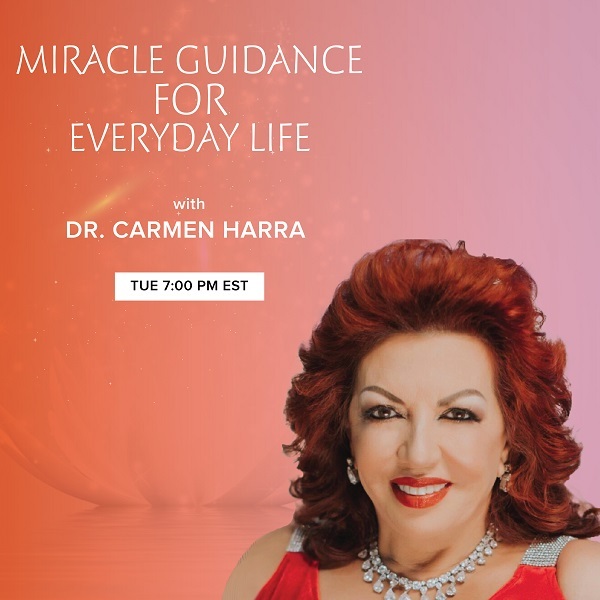 Dysfunctional to Functional: Healing Family Dynamics
Aired Tuesday, May 5, 2020 at 4:00 PM PST / 7:00 PM EST
This week on Miracle Guidance for Everyday Life, Dr. Harra helps you heal your family dynamic.
Do you have a complicated relationship with your parents, children, sibling, or spouse? Do you feel like no matter how hard you try, your family dynamic isn't "normal?" The reason may lie within your family karma, the spiritual link you share with the members of your household. Family karma contributes to the unique relationship you have with each person: some are complex, conflictual, and difficult to resolve. Others are effortless, enlightening, and uplifting. But all family karmas are inherited and powerful. Discover the different energies you share with the people closest to you; what are you meant to go through together and learn from each other? Dr. Harra will teach you how to mend old wounds with your parents, heal rifts with your siblings, and develop a stronger bond with your kids. Call in during the show to have your family questions answered.
Tune in to Miracle Guidance for Everyday Life Tuesday at 7pm ET to bring joy back into your family.
Visit the Miracle Guidance for Everyday Life show page https://omtimes.com/iom/shows/miracle-guidance-for-everyday-life/
Connect with Carmen Harra at http://carmenharra.com/
#DysfunctionalToFunctional #HealingFamilyDynamics #MiracleGuidance #CarmenHarra #Spirit