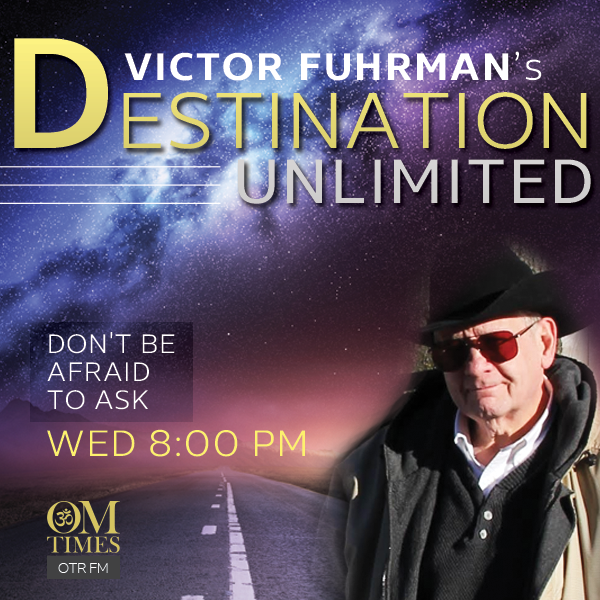 Aired Wednesday, 12 December 2018, 8:00 PM ET
Dr. Susan Shumsky – Maharishi and Me
The late 1960's were a time of great change in the world. After a decade that witnessed the assassination of John F. Kennedy, Martin Luther King and Robert Kennedy, many were looking for answers to the unanswerable questions, for love and for peace. For some, those answers came from experimentation with mind altering drugs. Others sought answers with mindfulness, introspection and meditation. Celebrities including the Beatles, Donavan, Mike Love of the Beach Boys and actress Mia Farrow traveled to India to study Transcendental Meditation with Guru Maharishi Mahesh Yogi. This past November marked the 50th anniversary of the Beatles "White Album" and many of the songs were written or inspired by their time with Maharishi. What was that experience like and how did it change not only the Beatles but millions of other seekers.
My guest this week on Destination Unlimited, Dr. Susan Shumsky, had a literal "ring side seat" to this experience. Susan spent 22 years in the ashrams and 6 years on the personal staff of Maharishi. A rare insider, Susan shares the secrets of that time, Maharishi's influence on the Beatles, their lyrics and the TM movement in her book, Maharishi and Me, Seeking Enlightenment with the Beatle's Guru.
Susan has dedicated her life to helping people take command of their lives in highly effective, powerful, positive ways. She is the best-selling author of 14 books. A pioneer in the human potential field, she has more than 50 years teaching thousands of people meditation, prayer, affirmation, and intuition Her book titles include her defining work Divine Revelation as well as Exploring Meditation, Exploring Auras, Exploring Chakras, How to Hear the Voice of God, and Color Your Chakras. She will be discussing her memoir of her time with Maharishi entitled, Maharishi and Me, Seeking Enlightenment with the Beatle's Guru.