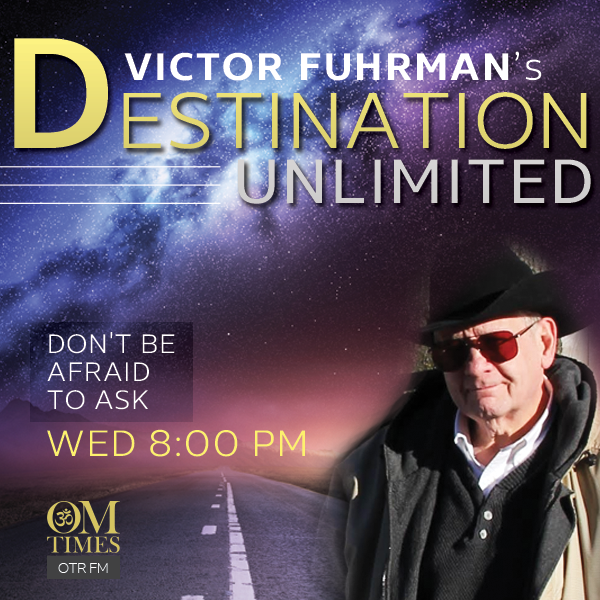 Aired Wednesday, 28 November 2018, 8:00 PM ET
Dr. Rita Louise – Stepping out of Eden
In 1970, Mike Pinder of the Moody Blues contributed a song to their album, "Question of Balance." Pinder's lyric asked the quintessential human question;
"How is it we are here, on this path we walk,
In this world of pointless fear, filled with empty talk,
Descending from the apes as scientist-priests all think,
Will they save us in the end, we're trembling on the brink."
Who are we? How did we come to populate planet earth? Were we created by a divine being, an evolutionary process or are we the product of alien intervention or even hybridization? Furthermore, are we the first human civilization to walk this earth or have there been countless civilizations before us…before archaeological records and conscious memory.
My guest this evening on Destination Unlimited, Dr. Rita Louise, has been asking these questions and seeking their answers since childhood. "Fran Dresher's delivery without the whine", is how one audience member put Dr. Rita Louise's frank, funny yet honest approach. Through a powerful synthesis of science and ancient wisdom, her unique insights bridge the worlds of science, spirit and culture and are changing the way we view our place in the world. Dr. Rita possesses the caliber of knowledge and experience that organizations demand. She infuses every engagement with both credibility and content. She has the unique ability to deliver a serious message through intriguing stories and her own brand of humor.
Her high content presentations and down-to-earth strategies empower and motivate audience members to think outside the box. Her unique presentations offer many down-to-earth strategies and empowering solutions. Her deep insights inspire, invigorate and energize people into looking at the world in a completely new way. She's been featured on numerous radio and television shows including Coast to Coast w/George Noory, Mysterious Universe Radio, the Jerry Pippin Show, X-Zone Radio, Veritas Radio, Fringe Radio, Out Of This World Radio and of course her favorite show, Destination Unlimited.
Her previous books include Avoiding the Cosmic 2 x 4, The Power Within , The E.T. Chronicles: What Myths and Legends Tell Us About Human Origins and Dark Angels. Her websites is soulhealer.com and she joins us this week to discuss her new book, Stepping out of Eden.