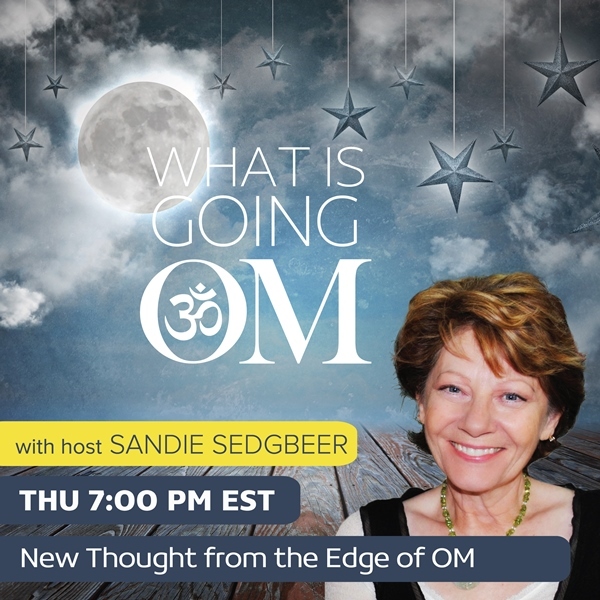 Dr. Anita Sanchez – From Separation to Unity: How Indigenous Wisdom Can Save Our World
Aired Thursday, September 12, 2019 at 4:00 PM PST / 7:00 PM EST
As our geopolitical challenges continue to escalate, the message is becoming louder and clearer: separation is the sickness that ails humanity, unity is the cure.
This week, indigenous and Mexican-American thought leader Dr. Anita Sanchez returns to What is Going Om to continue a critical conversation that she and Sandie had earlier this year based on her award-winning book The Four Sacred Gifts: Indigenous Wisdom for Modern Times. Hailed as the "the Native American Four Agreement," and winner of the 2019 International Latino Book Award for "Most Inspirational Nonfiction," "Best Self-Help Book," and "Best Spirituality Book," The Four Sacred Gifts shares the wisdom from elders from all continents as they come together to give the world four sacred giftsthe power to forgive the unforgivable, the power of unity, the power of healing, and the power of hopeto help us remember the power of unity,
"What happens in China affects the United States," Anita asserts. "What happens to the rain forest causes changes in the Arctic. When one species of animal or plant becomes extinct, its effects are felt elsewhere. We are indeed interconnected, and the more we are awakened, the more we can understand the power and sensibility of oneness. When we work with any one part of the circle, the whole circle is affected. This means we have the power to affect positive change."
DR. ANITA SANCHEZ is a powerful visionary of Mexican American and Aztec heritage who has woven her knowledge of indigenous wisdom, business, and science into her global consulting and training work with world and corporate leaders and their teams for more than thirty-eight years.
She also guides journeys into the Amazon rainforest with the Pachamama Alliance to help businesspeople and their families learn about their connection to spirit, earth, and indigenous people, as well as to build understanding of the importance of preserving indigenous cultures for us all.