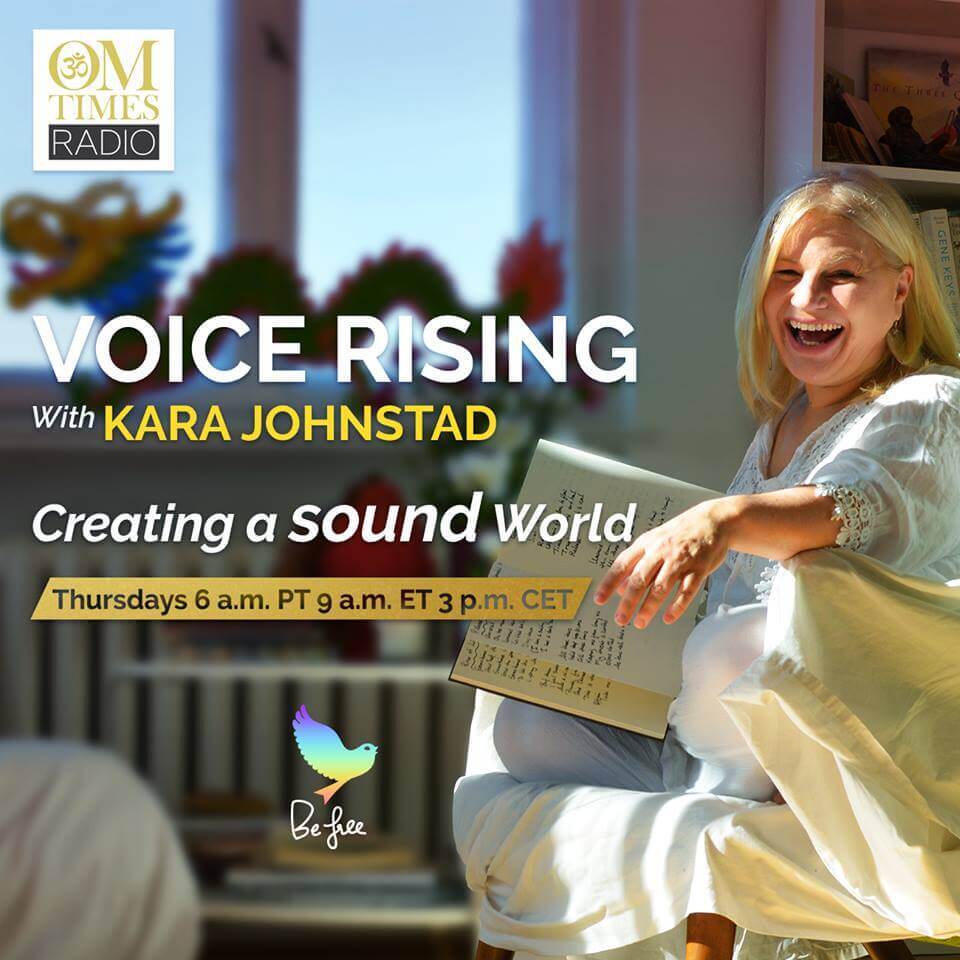 Donna De Lory – Voice as a Gravity-defying Instrument
Aired Thursday, 7 March 2019, 9:00 AM EST / 6:00 AM PST
Why do we feel lighter after we sing? Join hostess Kara Johnstad and guest Donna De Lory as they explore the voice's gravity-defying quality.
Devotional singer, songwriter and multi-instrumentalist Donna De Lory commands a delicate and gravity-defying voice, a fine instrument that touches the heights and depths of the soul again and again with its beauty and honesty. Truth and self-confrontation have been essential in producing soul-elevating music.
Her most musically ambitious, soul-searching and autobiographical record to date Here in Heaven (2018) is a grand summation of her personal and musical life thus far—one that has encompassed everything from touring the world with Madonna as a backing vocalist and dancer, to enrapturing audiences at yoga music festivals and becoming revered among the reigning queens of world devotional music. Before dedicating her life to singing sacred mantras and lyrics of spiritual aspiration, De Lory traveled the globe for 20 years as a backup singer and dancer for Madonna, appearing in the documentary film Truth or Dare and on stage with the pop icon during numerous legendary tours. De Lory's own music combines sparkling pop savvy with a deeply felt sense of spirituality and has won her a strong fan base in the yoga/conscious living community and beyond. Embracing styles as diverse as Celtic, Middle Eastern, Indian classical and contemporary electronica, De Lory's musical perspective is as wide as the world itself.
Tune in for an uplifting exploration of the voice.