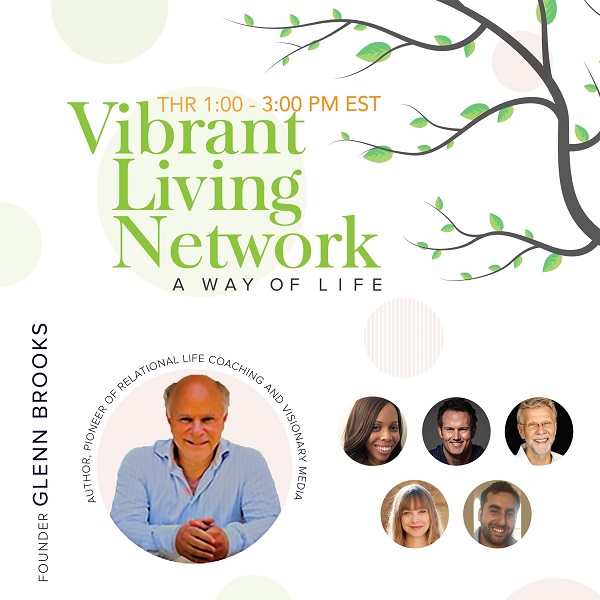 Aired Thursday, 8 March 2018, 1:00 – 3:00 PM EST
Divine Feminine & Masculine
On today's show, we enter into an exploratory conversation about bridging the relational gap between the Divine Feminine & Masculine in order to create a new story about partnership and procure relational transformation. And we continue to breathe Vibrant Medicine into life with the understanding that our bodies have one core purpose: to communicate Love.
CONTRIBUTORS:
Glenn Brooks, Host.
Kimchi Moyer, Resopath. Resopathy is a health modality, rooted in over 25 years of meticulous research by Kimchi Moyer, L.Ac., using both resonance and biofeedback technologies to decode the language of the body. Known as an expert "detective" in the health field, Kimchi has developed a unique protocol allowing her to identify the root causes of various health issues, and to pinpoint the tools that will best aid the body in restoring itself back to optimum health.
Kai Cole – Tribe Architect & Executive Producer. Tribe Architecture represents the cross-section of cultural engineering and marketing/PR. Kai was traditionally trained as an Architect and later translated her skills to become a Celebrity Publicist at a prominent firm in NYC. Currently, Kai has been laser-focused on building sustainable social constructs to spread the message of conscious healing across the globe.
Deborah Roth, MA, PCC who spent 13 years in the corporate world and currently she spends her time as a ritual consultant and facilitator, Interfaith Minister, professional counseling astrologer, and of course, Coach. Deb has a Master's degree in Psychology (specializing in Transpersonal Counseling and Women's Spirituality) from Lesley University in Cambridge, MA and is also a nationally certified Counseling Astrologer who leads monthly New Moon SisterCircles in New York City, as well as "virtual" Full Moon TeleMeditations with women from all over the globe.
Mark of Vermont Tire & Service – We welcome Mark to speak about the miraculous Vredestein Tires and how they have saved Glenn's life. Vredestein develops and produces tires which enhance the performance of every vehicle and is designed to perform optimally and maximize users' freedom at all times.
Ariel Baradarian is a holistic certified homeopathic practitioner, blogger, the chief editor of naturalholistichomeopathic.com and Producer of Unscripted Power Summits and Unscripted Power Spearers.