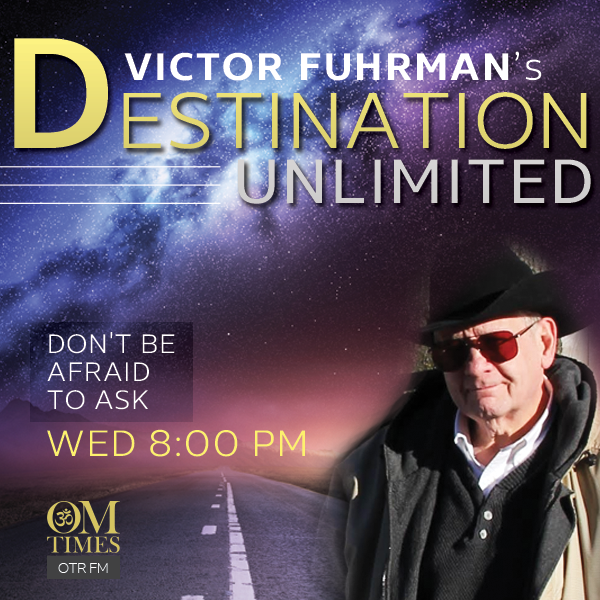 Aired Wednesday, 17 October 2018, 8:00 PM ET
D. Patrick Miller – How To Be Spiritual Without Being Religious
Growing up in the fifties and sixties, I remember that religious identity was very important to many of my friends and stressed by their parents. One of the blessings of growing up in the religiously diverse neighborhoods of Brooklyn, New York, was joining my friends and their families while celebrating religious festivals and holidays. There was an energy in these gatherings that seemed to transcend the diverse doctrines of the various religions, an energy predicated on the feelings of family, oneness, joy and love. Today, many are seeking that same energy and often outside of the religions of their birth. According to the Pew Research Center, approximately 37 percent of Americans identify themselves as spiritual but not religious. This sentiment seems to be prevalent amongst millennials. Is there a way for each of us to pursue this energy of spirit in our daily lives and find meaning and happiness?
My guest this week on Destination Unlimited, D. Patrick Miller, has developed a concise approach to this based upon what he calls "the spirituality of ordinary life."
D. Patrick Miller is the author of a dozen books, two published by Penguin Random House, two by Hampton Roads Publishing, and the rest under the Fearless Books imprint. First trained as an investigative journalist, he began writing about spirituality, human potential, and creativity after a seven-year illness initiated his spiritual path. Since that time he has intensively studied A Course in Miracles, the Enneagram system of personality, Jungian depth psychology, shamanism, and related fields of contemporary spirituality.
As a magazine and online journalist, Patrick has written more than 100 articles for Yoga Journal, THE SUN, Elephant Journal online, and many other media. He is also the founder of Fearless Books and Literary Services, and has helped other authors prepare manuscripts for such major publishers as Viking, Doubleday, Crown, Simon & Schuster, Tarcher Perigee, Hay House, Hampton Roads, and New World Library. He provides manuscript consultations, editing, assisted publishing, and professional representation to published and unpublished authors working in fiction and nonfiction. He is also a semi-professional photographer whose work can be viewed and purchased in multiple media at Fine Art America. His websites include dpatrickmiller.com and fearlessbooks.com. He joins me this week to discuss his seminal work, How to Be Spiritual Without Being Religious.