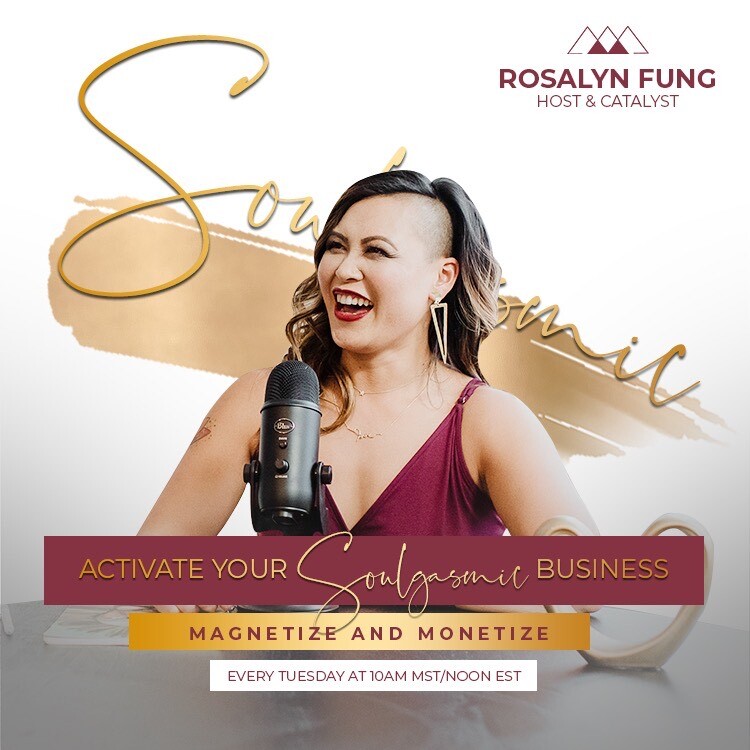 Cultivating Safety from Within to be a Powerful Creator
Air Date: Tuesday, 21 July 2020 at 12:00 PM ET/9:00 AM PT
Your truth, your vision and your unique creation is critical to our collective growth and evolution. I am bringing on special guest Caroline Stewart to jam with me on the this topic of the importance of cultivating safety from within, in order to be a powerful creator.
Caroline is a Visionary Life + Business Coach, and Soulful Space Holder. She empowers heart-centred humans to go from craving connection and deeper meaning to living on purpose with crystal clear Vision and confidence to stand fully in their Divine Power.
She is a dream chaser, adventure seeker, teacher, student, and lover of the quiet. I'm all about sitting with it, writing about it and practicing before I preach.
She is a multi-passionate Soulpreneur who is currently best known for leading a 200-hr Online Meditation Teacher Training, offering inspirational workshops and Retreats and sharing the love however she can.
As founder and Director of Inspiration for InspirED Me, she loves working in creative and transformative ways, with people who share her passion for joy and authenticity.
Connect with Caroline
Inspiration Network FB Group
https://www.facebook.com/groups/644680996288281/
Instagram: @theinspiredme
200hr Online Meditation Teacher Training Program
Starts September 14, 2020
Let's stay Connected! I would love to hear your thoughts of this episode!
Facebook Business Page: Rosalyn Fung Coaching: Bold Sexy Warrior https://www.facebook.com/boldsexywarriors/
Instagram: @boldsexywarrior
Free Facebook Group: Magnetize & Monetize for Coaches, Healers & Entrepreneurs https://www.facebook.com/groups/soulgasmicwarriors/
Free Client Attractor Checklist: http://funboldsexy.com/clientattractor
Visit the Activate Your Soulgasmic Business Show Page at https://omtimes.com/iom/shows/activate-your-soulgasmic-business
Connect with Rosalyn Fung on her website http://www.rosalynfung.com
#CarolineStewart #CultivatingSafety #Soulgasmic #Business #Monetize #PersonalDevelopment