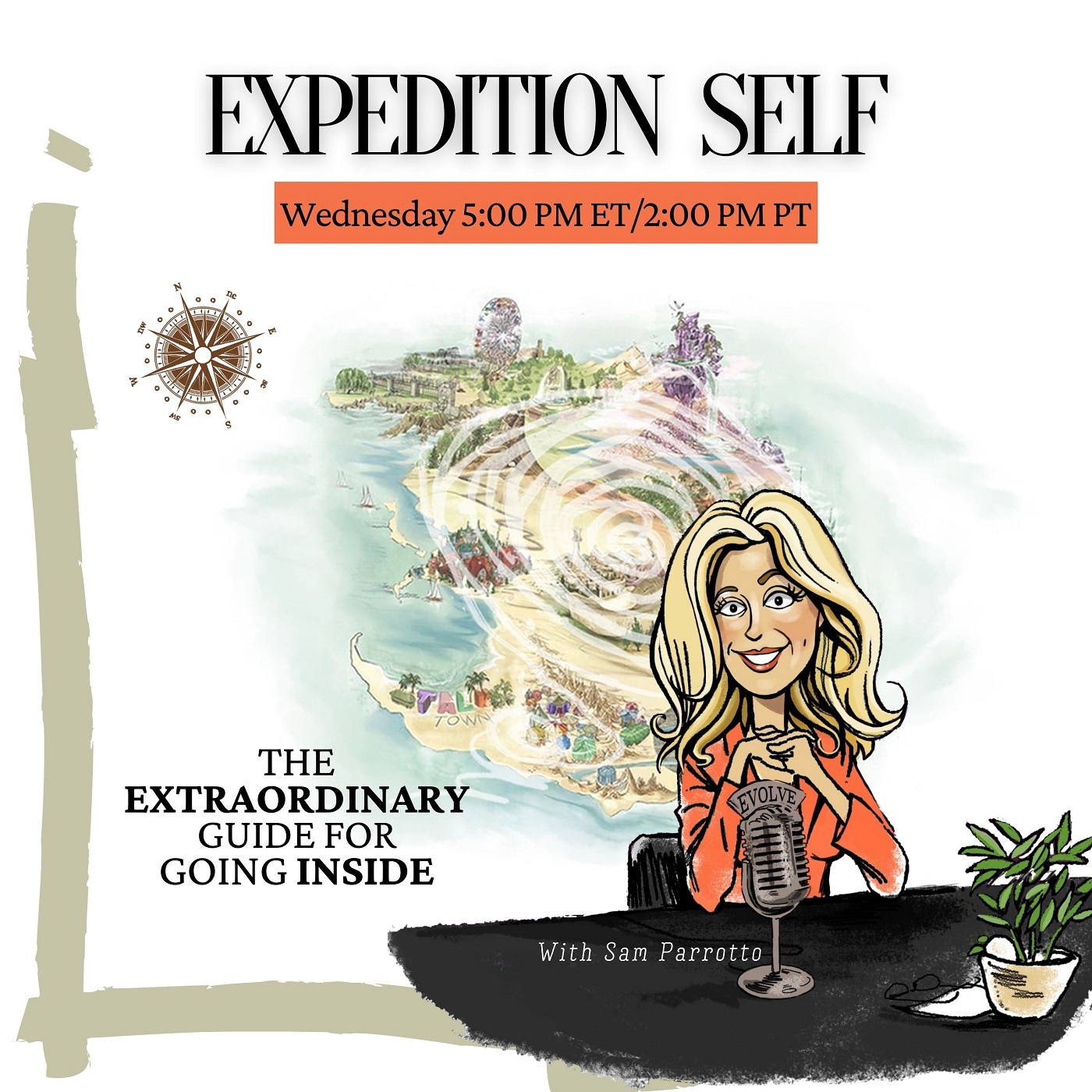 Cultivating A Compassionate Heart
Air Date: Wednesday, 16 February 2022 at 5:00 PM ET/2:00 PM PT
This week on Expedition Self we'll seek gentleness and insight for ourselves and others as we discuss 'Cultivating a Compassionate Heart' – a conversation about understanding, generosity, and self-awareness.
Now more than ever we need to intentionally care for and tend to the state of our hearts. With so much of the outer world changing, our lives are being disrupted in a thousand little ways each and every day. And because of this, the brain is under a constant barrage of 'fear and hide' inducing experiences.
Compassionate hearts are the way of babes – a pure soul expression, needing to be cultivated. But life has a way of putting the heart through its paces – challenging it at every turn to remain open when our deepest need is to close off. The only way to counter this instinct is to become more aware of our thoughts and the 'felt' sense of compassion, both when it is present and when it isn't.
In this week's show, Sam will deconstruct the elements of a compassionate heart – the getting in another's world, feelings of deprivation that weigh us down, our capacity to connect to oneness, and 'heart-constricting' life moments that result in resentment and disappointment.
It'll be a nurturing and heart healing hour. Sam invites you to CALL IN and CHAT LIVE about 'Cultivating a Compassionate Heart' to further the conversation. Ask questions. Share experiences. This could be the hour that moves you one step further on your growth and development journey.
Go to samparrotto.com to follow along and new show updates each week.
You won't want to miss being an 'ON AIR' participant of Expedition Self. Sam will provide real insight, understanding and offer an opportunity to connect a 'NEW way of thinking' to 'YOUR way of thinking'.
Each week Sam discusses a different and highly accessible aspect of life helping you to build a stronger, deeper relationship with the inner Self so you can become more and more WHOLE.
Visit the Expedition Self Show Page https://omtimes.com/iom/shows/expedition-self/
Connect with Sam Parrotto on her website at https://www.expeditionself.com/
#AgapiStassinopoulos #SamParrotto #ExpeditionSelf #Creativity
Subscribe to our Newsletter https://omtimes.com/subscribe-omtimes-magazine/
Connect with OMTimes on Facebook https://www.facebook.com/Omtimes.Magazine/ and OMTimes Radio https://www.facebook.com/ConsciousRadiowebtv.OMTimes/
Twitter: https://twitter.com/OmTimes/
Instagram: https://www.instagram.com/omtimes/
Linkedin: https://www.linkedin.com/company/2798417/
Pinterest: https://www.pinterest.com/omtimes/