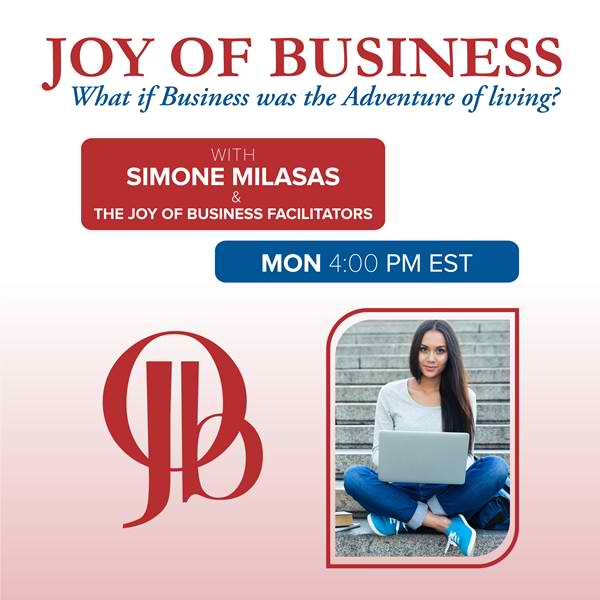 Aired Monday, 11 February 2019, 4:00 PM ET
Creationship & Business
Don't have the credentials? Don't worry, business is so much more than that. Business is for everyone, join Melanie Meade and Rachael O'Brien, 2 JCF's that never thought they would be creating what they are today and share the elements they became aware of to create business and be successful.
Bios:
Melanie Meade is a social media marketing professional, business mentor, consultant and the Managing Director of Access Consciousness' European operations. She is Certified Facilitator for Access Consciousness® and several special Access programs including Joy of Business and Access Bars.
An inspired creator with a natural flair for content creation and social media marketing, Melanie is sought after for her innovative insights and her innate ability to capture and illuminate other's brilliance. You can find out more about Melanie at: melaniemeade.com
Rachael O'Brien, CFMW, is a Transformational Life Coach, Certified Facilitator of Access Consciousness, Joy Of Business Facilitator, Life Coach, Pilates Movement Instructor, and co-owner of Irish Rain Natural Skin-Care. Rachael is the mother of three children aged 18, 19, and 24.
She travels the world, facilitating workshops, that empower people to choose and create ease in all aspects of their lives. She is inspired to create a world that nurtures talent, makes the impossible possible and empowers people to create money doing what they love. Her commitment to a future of possibilities, and living life as an adventure of living, is what wakes her up in the morning.
She also is co-author of International Best Seller Dancing As The Body Of Consciousness. This lady is a true gift to our world and planet. How does it get any better?
Find out more about Rachael at: www.rachaelobrien.org