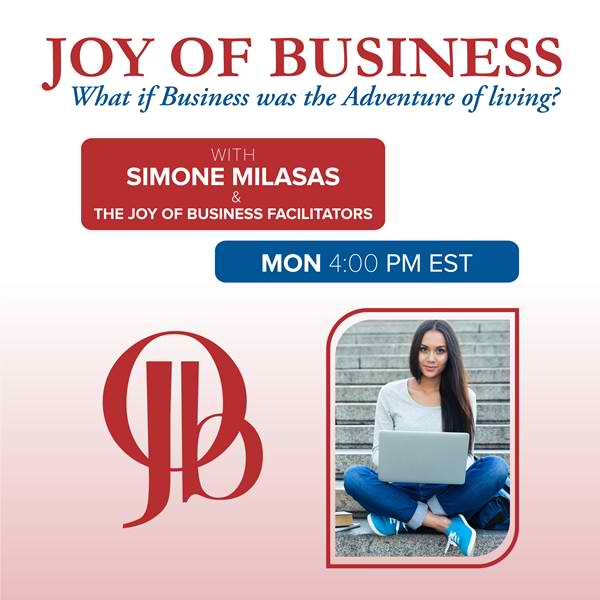 Creating Beyond Judgement
Aired Monday, 1 July 2019, 4:00 PM ET
What if most of the judgments you have about yourself in regard to business are other people's judgments you are picking up? What if the thing you find most judgable is what is your greatest inspiration?
Judgment isn't real. It's not even yours. Joy of Business is about going beyond judgment and stepping into what you know and what you can be with business.
After completing social work studies in Vienna, Doris Schachenhofer worked with children, homeless people, delinquent teenagers and prisoners transitioning back into the real world. She started working and earn her own money when she was 15.
Despite of what job she had it never mattered when and how much she worked as long as it was fun for her. Work is an adventure for her to explore possibilities. She loves interacting, creating and empowering.
In 2014 she became an Access Consciousness facilitator and now travels the world, supporting people to be more of themselves. She has a presence and clarity combined with kindness, caring & allowance that gives people the ease and trust to change anything.
Now she is working with people in single sessions, groups and companies and delivers live and online classes, including: Joy of Business, Right Voice for You, Being You, Conscious Parents and Conscious Kids.
Rachael O'Brien, CFMW, is a Transformational Life Coach, Certified Facilitator of Access Consciousness and a Joy Of Business Facilitator.
She travels the world, facilitating workshops, that empower people to choose and create ease in all aspects of their lives. She is inspired to create a world that nurtures talent, makes the impossible possible and empowers people to create money doing what they love.