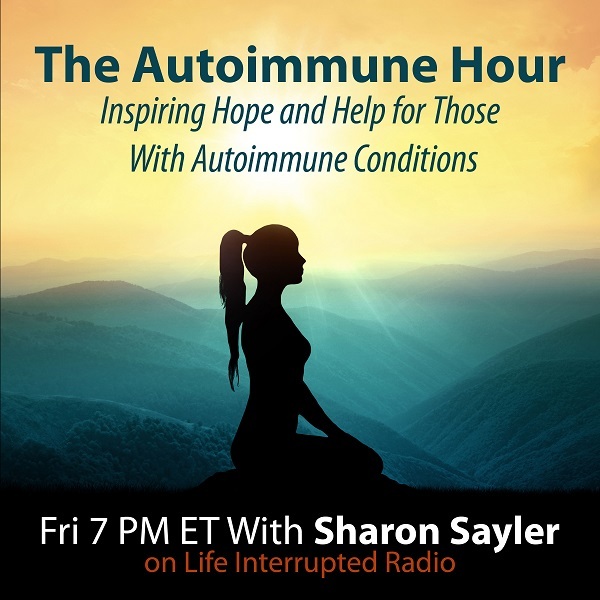 Aired Friday, 19 October 2018, 7:00 PM ET
Creating a Multi-dimensional Approach to Healing with Dr. Nauman Naeem
Join us for a delightful chat with Dr. Nauman Naeem about his passion for improving lives by changing the way we look at and create healing outcomes. As a pulmonary and critical care specialist, caring for tens of thousands of chronically and critically ill patients over his career, he noticed that the majority of patients do not heal and remain trapped in the paradigm of chronic disease.
Motivated to dive deeper into the roots of true healing, he made it his mission to understand human behavior and how we achieve our highest potential. To achieve this, he pursued a thorough study of ancient healing traditions, the psychology of healing, consciousness, and metaphysics which has culminated in his popular book 'Healing From The Inside Out: Overcome Chronic Disease and Radically Change Your Life.'
In this episode of The Autoimmune Hour, Dr. Naeem shares that there is more to healing than the physical body, plus
• Ways to take healing to a higher level
• How unraveling the story around your illness can speed healing
• That there are no negative emotions and the power of emotion to heal
• The importance of setting an intention to heal and the role each discipline of medicine
And so much more….
Dr. Nauman Naeem serves his medical practice in Ontario, Canada with the goal of bridging conventional medicine with a more holistic multi-dimensional approach to healing. Learn more at https://www.naumannaeem.com. And listen to our interview on Friday, October 19th at 7 PM ET! Get your transcript at: https://www.UnderstandingAutoimmune.com/Naeem