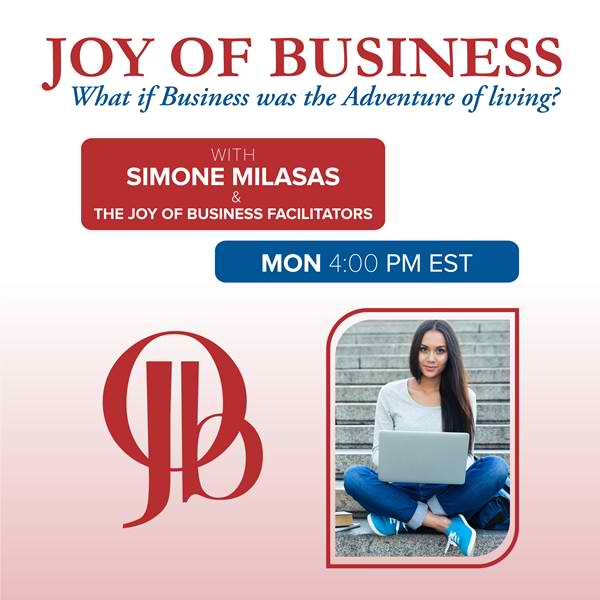 Creating A Business Beyond Limitations
Aired Monday, 8 April 2019, 4:00 PM ET
We are so dynamically trained to adjust to our surroundings, that we have learnt to look outside of ourselves to know, how 'it is done', what is 'acceptable' and what is not.
Looking outside of ourselves to know what we can do or choose, will always be a limitation. So, where are you creating limitations in your life and Business, to Fit in and not be noticed?
In today's episode, Eva Ferjan and Smriti Goswami talk about Creating Beyond Limitations to become your own role model and your own inspiration. What if you don't require anybody's approval any longer?
Are you willing to be this powerful?
Are you willing to be this free?
Host Bios:
Smriti Goswami is a business mentor, life coach and certified facilitator of several Access Consciousness® special programs, including Joy of Business, Right Voice for You, Being You, and Access Bars®. She is a certified FAA Commercial Pilot, experienced glider pilot and owner of Mumbai organisation, ArtEscapades. A talented athlete and adventure sportswoman, Smriti successfully completed an intensive SCUBA course with the Indian Naval Diving Team. She is a committed advocate for women's empowerment. She offers individual consultations and classes around the world, empowering people to think out of the box and follow their dreams. You can connect with her at www.smritigoswami.com.
Eva Ferjan is a psychologist and outdoor sports enthusiast, a combination of her profession and her passion in Outdoor experiential team building. It is away of coaching business people with help of outdoor activities to establish more functional workplaces. She has learned then several coaching approaches, transformative mediation, organisational systemic constellations.
Everything she has learned she used first on "her skin" for my business and life, and now offers to others – to groups and individuals.
Website: http://evaferjan.com/