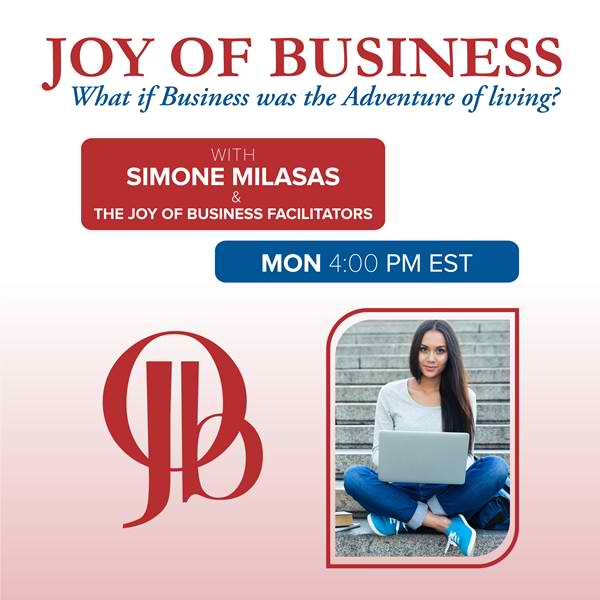 Create A Life Worth Living
Aired Monday, February 3, 2020 at 1:00 PM PST / 4:00 PM EST
Alot of us when it comes to business & money we have been delivered the viewpoint that we have no choice and we function from need. What if business is about you as an infinite being, doing, having, creating & generating a life & business worth living? Whether you know it Or not you have an innate capacity to create your life. And guess what business activates your abilities & capacities. Do you know you can create anything you desire? What are you asking for with business & money? Are you willing to receive that generating business & money can be fun, playful? You have choice in life? Joy of business is about functioning from question with business and knowing that there are not a million possibilities or even one billion possibilities, or not a a trillion possibilities but there are unlimited possibilities with money, your life & your business.
Bios
Rachael O'Brien, CFMW, is a Transformational Life Coach, Certified Facilitator of Access Consciousness, Joy Of Business Facilitator, Life Coach, Pilates Movement Instructor, and co-owner of Irish Rain Natural Skin-Care. Rachael is the mother of three children aged 18, 19, and 24.
She travels the world, facilitating workshops, that empower people to choose and create ease in all aspects of their lives. She is inspired to create a world that nurtures talent, makes the impossible possible and empowers people to create money doing what they love. Her commitment to a future of possibilities, and living life as an adventure of living, is what wakes her up in the morning.
Joseph Costello is a Global expert in High Performance Coaching and Mentoring in Life and Business. This wasn't always the case, he left school at 15, hung around with the wrong crowd, went down the wrong road to a point of hitting a dead end in 2002.
But you know what they say "the darkest hour is before the dawn." But in Joseph's darkest hour he turned to a Mentor and began to get his life back on track. The Mind fascinated Joseph so much, to the point that he qualified in Hypnotherapy, NLP Mind Coaching, Metaphysics, Solution Focused Therapy, Integrated Energy Therapy and is now a Bob Proctor Consultant.
Joseph is now teaching and mentoring people to achieve their goals, he believes everyone can, be or have a life they desire, this wasn't always the case as with Joseph although successful in so many parts of his life he struggled with getting the balance right and doing things the hard way.
He has successfully started numerous multi million euro companies, knows what it's like to be overworked to the detriment of your loved ones and family.
Joseph's mission is to raise awareness Globally so people can start asking the QUESTION what do i want? "IF YOU CAN SEE IT IN YOUR MIND, YOU CAN HOLD IT IN YOUR HAND."
Visit the Joy of Business show page https://omtimes.com/iom/shows/joy-of-business/
#RachaelOBrien #JosephCostello #AccessConsciousness #JoyOfBusiness #SimoneMilasas #ConsciousLiving