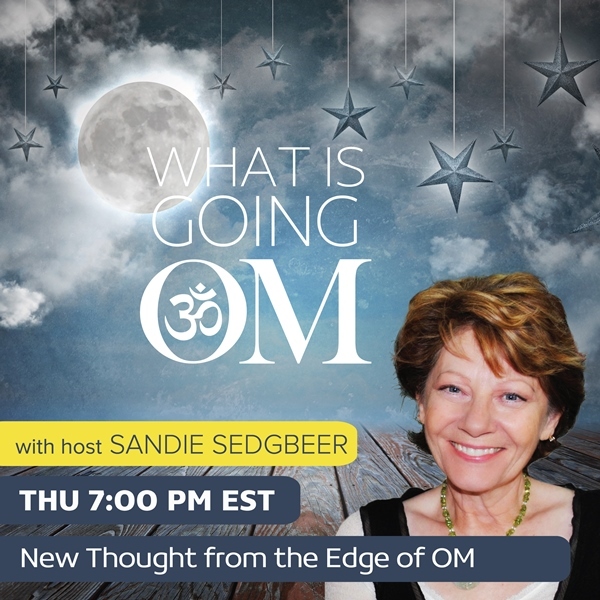 Conversations with Money July 2020 – Part 6 Discovering The Underlying Secret That Links Money & Freedom with Sarah Mccrum
Aired Thursday, July 2, 2020 at 4:00 PM PST / 7:00 PM EST
This week sees the final episode in an experimental series in which Sandie and Sarah McCrum have purposefully employed the power and energy of conversational dialogue to dissect and stimulate a reevaluation of the myths and misconceptions most of us carry about money.
In part 1 we started this series with a focus on "love," and why it is the essence of money. We dissected our beliefs about value and worth, examined the power of attention AND intention, and looked at the technology of manifestation. We discussed our money stories and how we can dissolve those that no longer serve us and create better, more fulfilling stories, which really is a testament to the power of our thoughts…
Now in this final episode of CONVERSATIONS WITH MONEY Sandie and Sarah McCrum tie it all together with a conversation about one final much-misunderstood concept which, for the majority of us, is inextricably linked with our desire for wanting more money… Freedom! Although widely regarded as one of the primary benefits that comes with having money, few of us really understand that there's a deeper secret to be revealed about the link between money and freedom.
About the Host:
SANDIE SEDGBEER is a professional writer and broadcaster who cut her teeth in the ultra-competitive world of British newspapers and magazines. She is the author of 6 non-fiction books published by major international publishing houses, and editor, ghostwriter, and coach for countless others. She is the founder of The No. B.S. Spiritual Book Club, and veteran Talk TV/Radio show presenter, and host of OMTimes' Magazine's weekly flagship radio show, WHAT IS GOING OM. Sandie combines her love of conversing with leading thinkers, scientists, authors, educators, and spiritual teachers. author, with her work as a Resonance Marketing. Media, and Book and Magazine Publishing Consultant.
SARAH McCRUM is a money consciousness coach and the author of Love Money, Money Loves You and Energy On Demand: Master Your Personal Energy and Never Burn Out. A graduate of Cambridge University. and a former school teacher, she spent ten years working for BBC Radio before embarking on an intensive 22-year training and studying energy and natural health with esteemed Chinese Masters.
In her book, Love Money, Money Loves You, Sarah delves into the heart of the world of money and provides clear and simple but life-changing insights into how the energy of money operates behind our physical world. She shows you what happens when you make any financial request, and explains why so many people struggle with lack of money. And provides clear, simple guidelines on how to transform your relationship with money so you can be aligned with the way it works naturally, including two blueprints for making money in today's world.
Visit the What Is Going OM show page https://omtimes.com/iom/shows/what-is-going-om
Connect with Sandie Sedgbeer and Sarah McCrum at https://www.sedgbeer.com and https://sarahmccrum.com/
#ConversationsWithMoney #Money #July2020 #SarahMcCrum #WhatIsGoingOM #SandieSedgbeer #Lifestyle