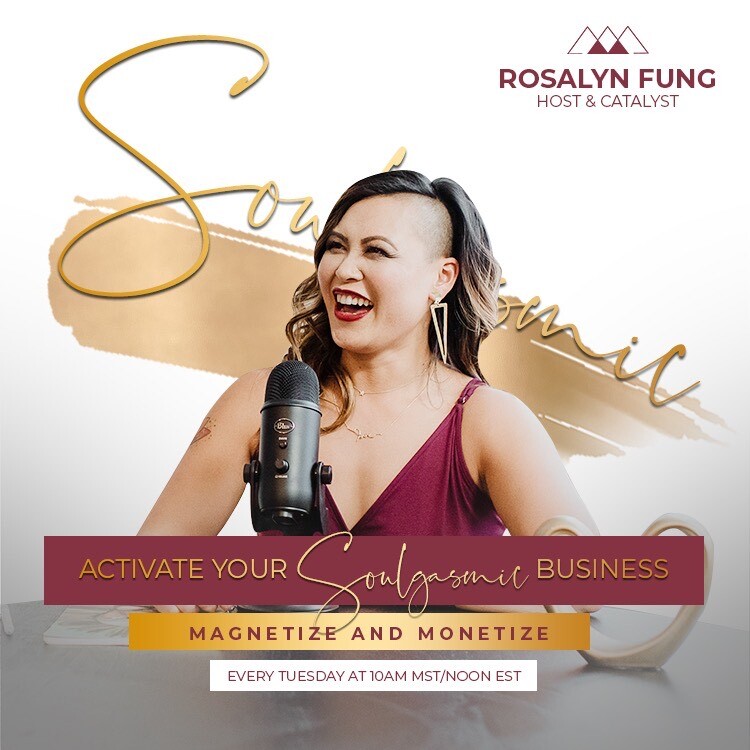 My CLIENT ATTRACTION SIGNATURE METHOD to Monetize On Your Calling
Air Date: Tuesday, 6 April 2021 at 12:00 PM ET/9:00 AM PT
Thank you for tuning in, I'm so honored to have you choose to listen to this show ! If you enjoy this episode, please do leave a review, take a screenshot of this podcast and shout me out on social media, so that more people can know about this!
I want to share a new free guide I have created from witnessing many Healers And Lightworkers Struggling To Monetize Their Spiritual Gifts Because They Haven't Accessed Their Inner Permission To Receive The Financial Prosperity That Is Their Birthright.
So I created a free guide called SOULGASMIC BUSINESS CODES to help you Unlock The 3 Activation Codes That Allows Healers, Lightworkers And Coaches To Activate Inner Permission To Monetize On Their Calling
Download this guide here: https://www.7figureconfidence.com/soulgasmic
When it comes to marketing and self-promotion…
Are you not sure what to say?
Do you feel uncomfortable about promoting yourself – you may even feel icky around sales?
Do you want to know the secret strategies to leverage social media to get free quality leads?
On today's episode, I am diving into my CLIENT ATTRACTION signature method which I call the FUN, BOLD & SEXY method to magnetize your soulmate clients and monetize on your calling.
I'm going big picture on you in this one, and zooming in on some of the struggles and challenges I help my clients solve so that they can be more confident in promoting themselves in an authentic way. You'll hear some client results as well.
You'll want to grab a pen and paper for this episode!
If you're feeling called to dive in deeper, join me in my 12 week mastermind Client Attraction Academy, where I will be walking you through my signature method, and you will receive modules for lifetime, weekly group coaching sessions with me, and together I'm here to facilitate you to your next elevated self, through mindset, soul and strategy.
The next Client Attraction Academy begins on May 26, 2021.
For more information, or to enroll, go to https://www.7figureconfidence.com/academy
To book in a free 30 min business soul alignment discovery call to ensure this program is a fit for you, go to https://www.electrifymybusiness.com/
Let's stay Connected! I would love to hear your thoughts of this episode!
Facebook Business Page: Rosalyn Fung Coaching: Bold Sexy Warrior https://www.facebook.com/boldsexywarriors/
Instagram: @boldsexywarrior
Free Facebook Group: Magnetize & Monetize for Coaches, Healers & Entrepreneurs https://www.facebook.com/groups/soulgasmicwarriors/
Free Client Attractor Checklist: http://funboldsexy.com/clientattractor
Visit the Activate Your Soulgasmic Business Show Page at https://omtimes.com/iom/shows/activate-your-soulgasmic-business
Connect with Rosalyn Fung on her website http://www.rosalynfung.com
#ClientAttractionSignatureMethod #OrgasmicBusiness #RosalynFung