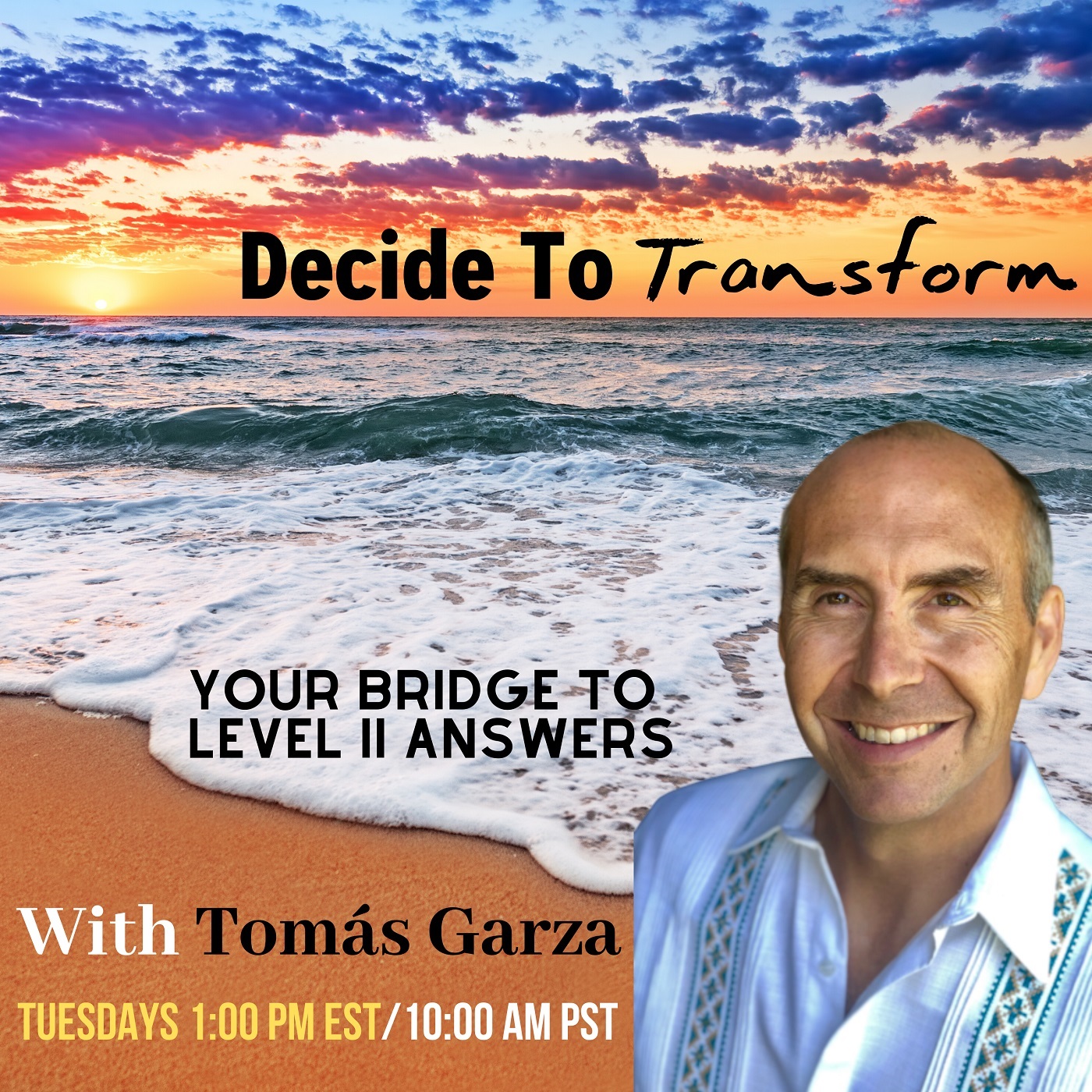 Cindy Garza – Our Concepts Around Health, Wellness, and Spirituality
Aired Tuesday, February 18, 2020 at 10:00 AM PST / 1:00 PM EST
What are your ideas about health, wellness, and spirituality? For some of us, these are fundamental pillars, a constant presence in our lives. For others, these may be wishful thinking, a distant goal to be pursued but never achieved. This week on Decide To Transform we take a closer look at why. We take a closer look at our unhelpful concepts.
Join my lovely and amazing wife Cindy Garza for an encore appearance on the show. Cindy is a longtime coach and teacher of fitness, health, and wellness. She owned a women's health club in Oregon for 21 years, has served as a yoga instructor, and currently assists clients with comprehensive transformation through her business Awaken Opportunities Coaching.
Last week on the show we examined the relationship between spirituality and health and wellness. This week we take it a step further by identifying the concepts we all hold about these components of our lives. In some cases, these concepts may help us, but in most cases they limit us; they keep us stuck and block action.
We invite you to consider some of your concepts around health, wellness, and spirituality. For example, are you feeling like you're stuck with the body you have right now and just have to learn to deal with it? Do you view weight loss as impossibly hard, fitness as a pipe dream, spiritual growth something for Tibetan monks but never for you?
Whether your concepts are blatant or more subtle, Cindy has a solution for you. Tune in this week for helpful tips on identifying and moving beyond negative concepts and truly allow for growth and transformation in your life.
For more information about Cindy and how you can work with her directly, visit her Facebook business page: https://www.facebook.com/awakenopportunitiescoaching/
Visit the Decide to Transform show page https://omtimes.com/iom/shows/decide-to-transform/
Connect with Tomás Garza at https://tomasgarza.com/
#CindyGarza #Health #Wellness #Spirituality #TomásGarza #DecideToTransform #SelfGrowth