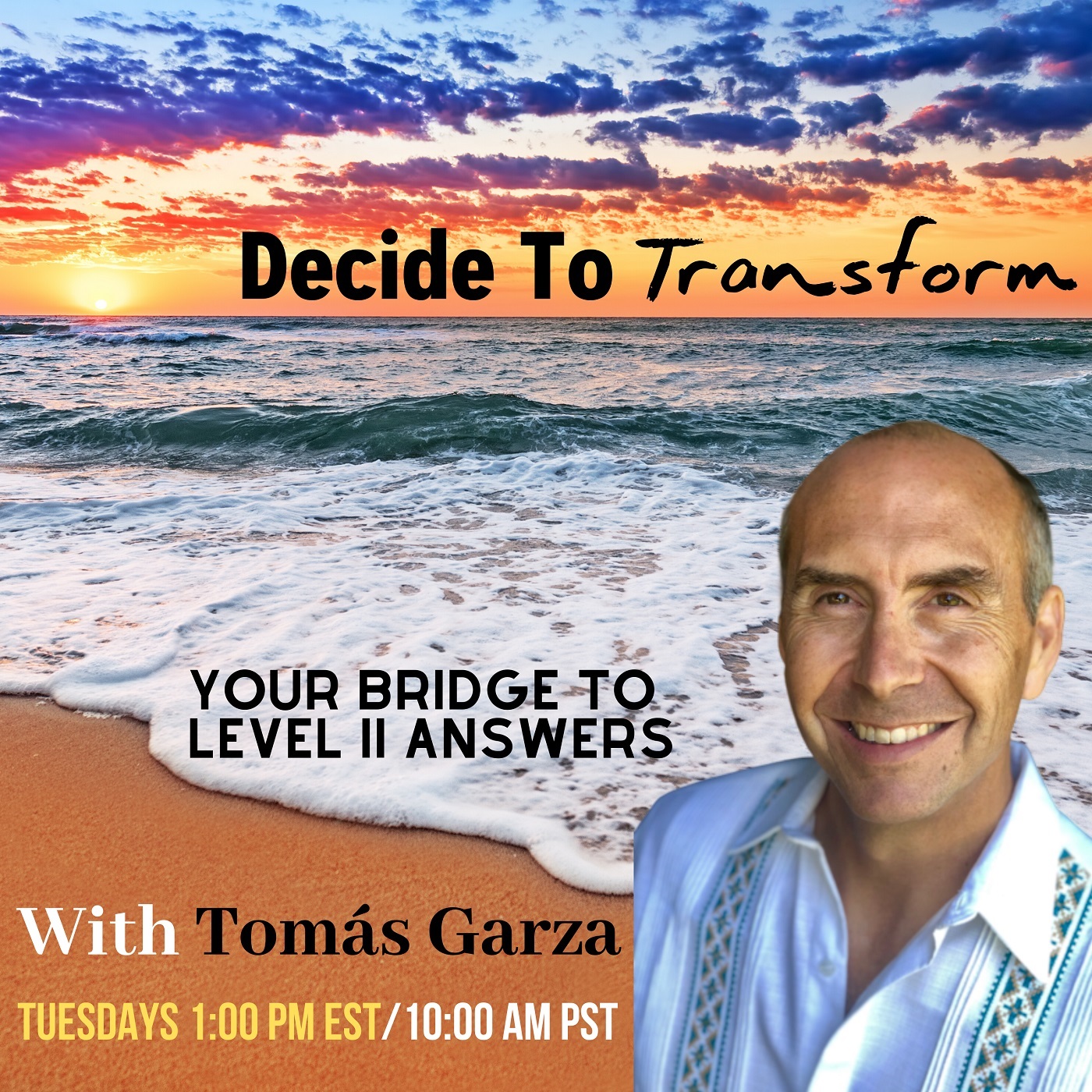 Cindy Garza – Health, Wellness, and Spirituality
Aired Tuesday, February 11, 2020 at 10:00 AM PST / 1:00 PM EST
What does spirituality have to do with your health? What if the answer is everything? In today's world it is easy and tempting to separate physical health and the spiritual realm. People focus solely on objects like the body while ignoring the spirit and the mind. Even the most strenuous gym workout, however, is not solely about our biceps or our legs. There is always more—so much more.
Join me this week on Decide To Transform as I welcome a very special Guest Teacher—my wife Cindy Garza. Cindy owned a women's health club in Oregon for 21 years and today serves as a Health and Wellness Coach. She assists her clients in creating lifelong transformation—and not just in the physical body.
Cindy believes that what goes on in a person's mind has a profound impact on any health journey. If a person wants to lose weight, for example, there is so much more involved than simply eating less. Cindy consistently finds that the people who enjoy the most success are those who incorporate their inner world with their outer world, in other words the ones who embrace their spirituality as a key component of the journey.
Enjoy the show this week as Cindy talks in depth about her own journey with health and spirituality, her triumphs as well as her struggles. Tune in as she answers listeners' questions and shares her expert insight into real personal transformation.
Health, wellness, and spirituality—the three cannot be separated.
To submit questions to the show for Cindy to answer, send an email to: tomas@tomasgarza.com
For more information on Cindy and her Health and Wellness coaching practice, please visit her Facebook page at: https://www.facebook.com/awakenopportunitiescoaching/
Visit the Decide to Transform show page https://omtimes.com/iom/shows/decide-to-transform/
Connect with Tomás Garza at https://tomasgarza.com/
#CindyGarza #Health #Wellness #Spirituality #TomásGarza #DecideToTransform #SelfGrowth