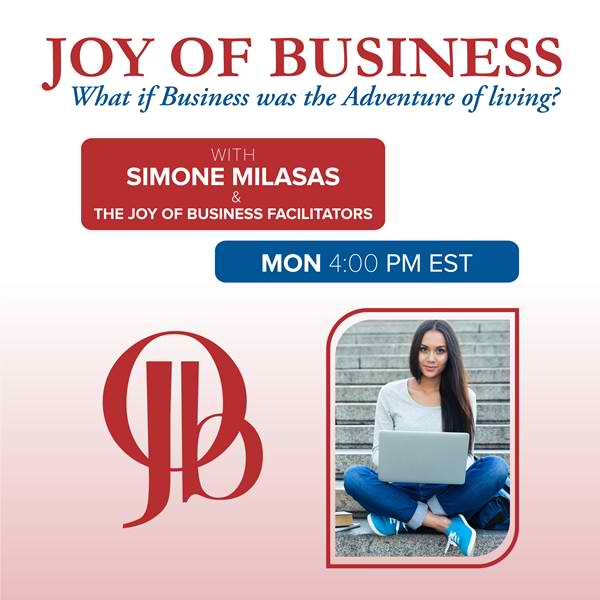 Aired Monday, 7 January 2019, 4:00 PM ET
Changing Career Tracks (and Anything Else) with Ease
What if you could change tracks in your career without struggle or stress? Join Joy of Business facilitators Lauren Marie and Christian Verny to discuss how they have created their businesses using their backgrounds in IT and wellness and changed both their own lives and others in the process.
Bios:
Christian Verny, has been an IT consultant since almost 30 years and managed several projects and companies in France and in Europe. He is now Joy of Business facilitator, Access Consciousness certified facilitator and Right Voice For You facilitator. Since many years he helps people to discover their potential and go beyond their limits. That's how he became a personal development coach and help people to start their own business.
Always in search of new possibilities he now wants to be a contribution to change the world and invite people to look in a different way and appreciate the Joy of living and working. Business can be done with fun!
The Access Consciousness tools have been such a booster in his life and he is now sharing this in France and all over the world. His knowledge of corporates and international projects management is a real value for people. He provides trainings, online sessions, workshop, seminars. What would it take to have ease in Life and Business?
Lauren Marie is a Joy of Business facilitator, acupuncturist, entrepreneur and mother of twins. She travels worldwide, facilitating classes and changing her clients' point of view about life, health and business. Born on the outskirts of Washington D.C., Lauren now lives on Queensland's Sunshine Coast. A passionate creator and conscious rule-breaker, Lauren seeks to inspire other mothers to see the possibilities others overlook and to embrace every challenge and choice that parenthood brings.