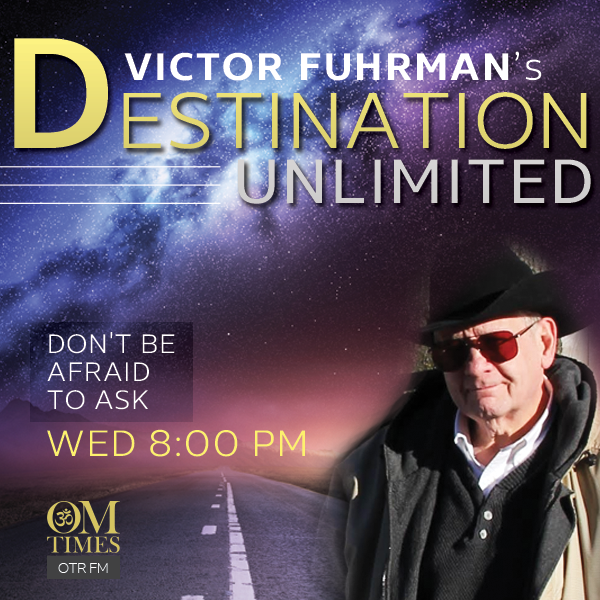 Carolyn Elliott – Existential Kink: Unmask Your Shadow and Embrace Your Power
Aired Wednesday, February 19, 2020 at 5:00 PM PST / 8:00 PM EST
In the 1930's, pulp fiction detective novels featured a character known as "The Shadow." These novels were turned into radio dramas in 1937, where the announcer would start each show by saying in an ominous voice, "Who knows what evil lurks in the hearts of men? The Shadow knows!"
The psychological concept of "the shadow" was formulated by Carl Jung, the founder of analytical psychology. He defined "the shadow" as "the unknown dark side of the personality".
How does this dark side of our personality unconsciously control us and create negative patterns in our lives? Is it possible that on some level, we actually allow this and derive unconscious pleasure from the results?
My guest this week on Destination Unlimited, Carolyn Elliott, says that by uncovering, understanding and embracing these "guilty" pleasures, we can clear the negative patterns they manifest including poverty consciousness, toxic relationships, creative blocks and much more. Carolyn Elliott earned a doctorate in Critical and Cultural Studies from the University of Pennsylvania. She founded the online magazine Witch to give voice to the subtle "witching" in the world that's not confined to tradition and convention. She's also the creator of a popular online course and an online business helping people achieve dramatic positive change in their lives through shadow integration practices and applied occult philosophy. Her website is http://carolyngraceelliott.com/ and she joins me this week to discuss her just published book, Existential Kink — Unmask Your Shadow and Embrace Your Power.
Visit the Destination Unlimited show page https://omtimes.com/iom/shows/destination-unlimited/
Connect with Victor Fuhrman at http://victorthevoice.com/
#CarolynElliott #ExistentialKink #VictorFuhrman #DestinationUnlimited