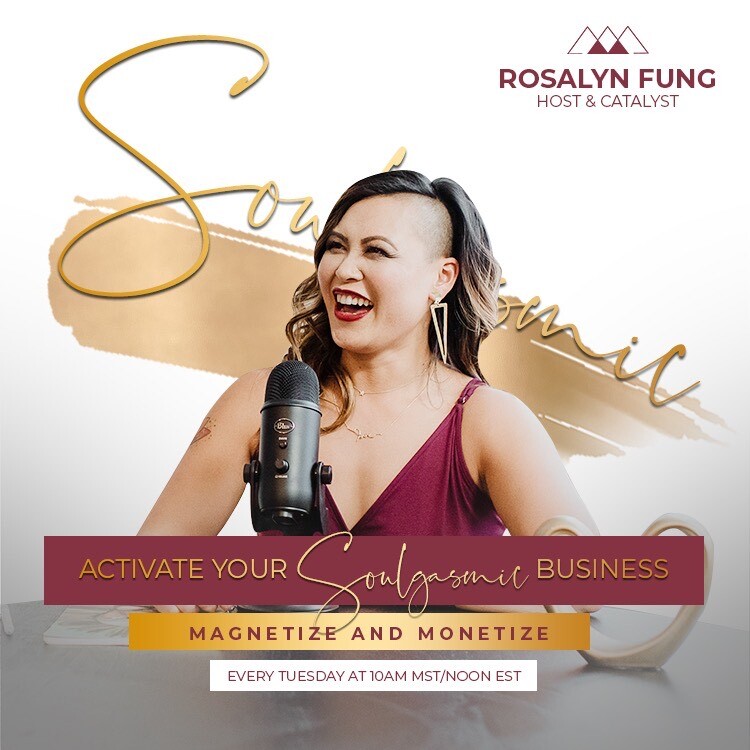 Bringing MAGNETIC Vibes into Business
Air Date: Tuesday, 30 June 2020 at 12:00 PM ET/9:00 AM PT
Join me as I jam with Becca Pati, a passionate entrepreneur who has a marketing background, celebrity youtuber, owner of a Wellness studio for since 2006, trauma informed yoga teacher, massage therapist, ayurvedic wellness counsellor, and fellow catalyst and activator to support you in living a fucking epic life – I should warn you there may be a few F bombs dropped in this episode between Becca and I.
In this episode, we are going to jam about:
· How unconventional ways of showing up increases your brand visibility
· What sexy means and how to incorporate sexy vibes to grow your business
· The importance of having standards and how it helps you raise the bar in life and business
· Ways to shift from good to great to soulgasmic in business
You can find Becca Pati on social media:
Youtube: yogaandlifewithbecca
Instagram: luvmyyogaandlife
FB: Becca Pati
Let's stay Connected! I would love to hear your thoughts of this episode!
Facebook Business Page: Rosalyn Fung Coaching: Bold Sexy Warrior https://www.facebook.com/boldsexywarriors/
Instagram: @boldsexywarrior
Free Facebook Group: Magnetize & Monetize for Coaches, Healers & Entrepreneurs https://www.facebook.com/groups/soulgasmicwarriors/
Free Client Attractor Checklist: http://funboldsexy.com/clientattractor
Visit the Activate Your Soulgasmic Business Show Page at https://omtimes.com/iom/shows/activate-your-soulgasmic-business
Connect with Rosalyn Fung on her website http://www.rosalynfung.com
#BeccaPati #RosalynFung #Soulgasmic #Business #Monetize #PersonalDevelopment