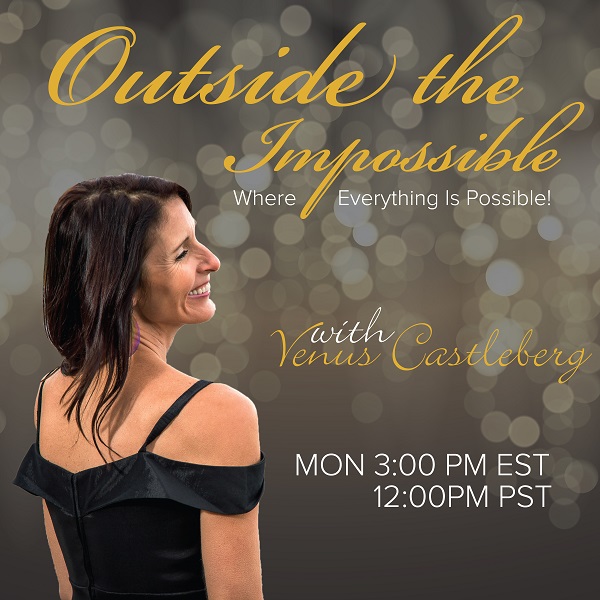 Blowing the Lid Off
Aired Monday, October 7, 2019 at 12:00 PM PST / 3:00 PM EST
Have you ever realized how much you limit how much you can be, do, have, create and generate? Did you realize the only one holding you back is you?
Most of us are afraid to be judged, afraid to be hated and afraid to stand out. Did you realize you are already judged, already have people who don't like you and you most definitely stand out? So if that's the case; then why not ask for and have all that you want and so much more?
Join Venus Castleberg on Monday October 7, 2019 at 12pm PST/3pm EST as she talks about Blowing the Lid Off all the self imposed limitations so that you really can be, do, have and create ANYTHING!