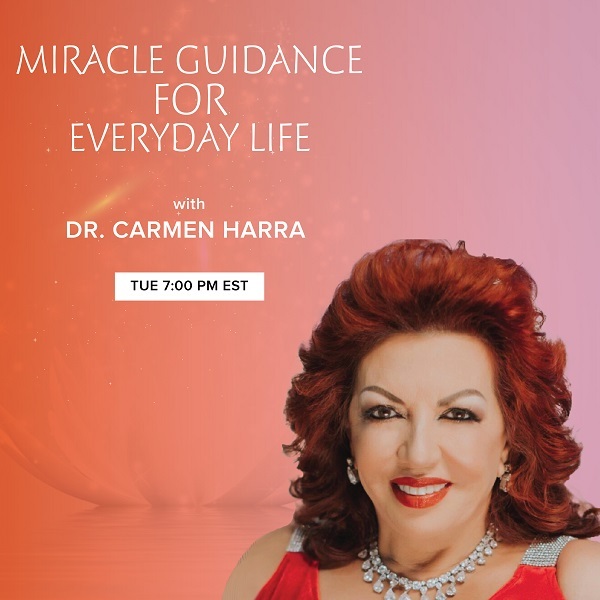 Beyond Beliefs: Change Your Life by Changing Your Thinking
Aired Tuesday, September 22, 2020 at 4:00 PM PST / 7:00 PM EST
This week on Miracle Guidance for Everyday Life, Dr. Harra shows you how to change your life by changing your thinking.
Have you ever noticed that what you think you attract? That's because your beliefs form your reality. Holding onto the wrong beliefs will cause you to block yourself and self-sabotage, often without conscious awareness. Upholding the right beliefs can multiply your power and turn any situation in your favor. Like the software on a computer, beliefs must be updated from time to time; your beliefs have to evolve with you. By examining your beliefs with honesty and without fear, you can understand which ones still serve you and which ones need to be changed. Dr. Harra will teach you how to shift your thinking onto a higher plane. She'll take your calls and give you the life guidance you need.
Tune in to Miracle Guidance for Everyday Life Tuesday at 7pm ET to believe in your best future.
Visit the Miracle Guidance for Everyday Life show page https://omtimes.com/iom/shows/miracle-guidance-for-everyday-life/
Connect with Carmen Harra at http://carmenharra.com/
#BeyondBeliefs #Beliefs #MiracleGuidance #CarmenHarra