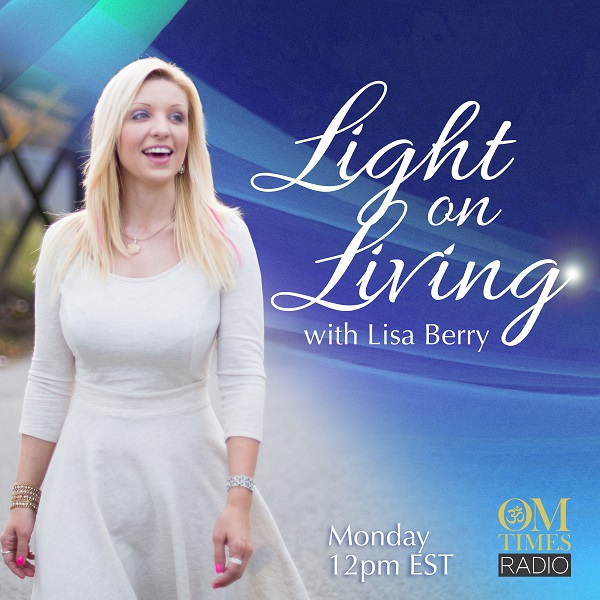 Barefoot Balance – Lisa Berry
Aired Monday, June 29, 2020 at 9:00 AM PST / 12:00 PM EST
Today you may find yourself in disbelief that something you do every day, you don't really know how to do. Like standing, lime sitting properly, like walking.
Not only did I think I was doing these properly I thought they were just motions. I soon learned the hold the key to way more. During this episode I'll be sharing from the newly released published chapter, Barefoot Balance – Getting a Grip on What Serves You, and discussing the BIG life lessons I personally learned from one single yoga session that would enhance my life forever! Join me and find out how a simple postural stance you can change your entire life.
Lessons Learned:
1. How we stand reflects how we are feeling in the moment.Our posture tells a story, a tale of attitude, beliefs, daily practices, and connections.
2. We can use our awareness of our physical presentation and use its power to remain in balance.
3. As we become clearer on what serves us, on what feels good and is effortless for our bodies, our goals become much easier to define as well as achieve.
4. To be outstanding we need to stand out by living with passion. Standing in a balanced and grounded manner supports our heart and promotes our breathing. It also keeps us stable and unshakable.
Mindset Tips:
1. Posture affects mindset and state. The world throws stuff at us all day long and self- correction is us choosing a better way.
2. Do regular posture checks, to empower, love, nurture, and motivate yourself.
3. Get back on track with your goals and/or get back into alignment with your beliefs, by adjusting your posture.
4. To restore energy and lift spirits: lift your head, so your chin is parallel to the ground, and look up.
5. To lessen stress and anxiety: drop your shoulders, breathe deeply and slowly.
6. To relieve overwhelm: tuck in your tush and tighten your abdominals to relieve low back pressure.
About Lisa Berry
Lisa Berry is an expert in breathing life into the dreams of authors who want to express their stories and messages vibrantly and energetically through being interviewed and interviewing. A #1 best-selling author, she is also a successful international radio show host and podcaster.
As a writer, Lisa draws on her own experience to create short stories that she offers up to her readers as "coachable moments" in the hopes of making an uplifting and life-affirming connection with them, whatever their circumstances.
As a host, she creates space for conscious conversations that are broadcasted globally, which promotes worldwide holistic happiness and connection. She also coaches other show hosts on how to deliver exceptional experiences to their audiences by helping them to produce individual podcast episodes as well as entire series.
Using wellness for all as her guiding star, Lisa's life passion is to find, help, and connect with those who need and want to shine.
Lisa is honoured to announce that she is a founding Member, Board Of Director and Faculty of The International Academy Of Universal Self Mastery.
Connect with Lisa http://www.lightonliving.com
https://www.facebook.com/lisa.berry.LOL
https://www.linkedin.com/in/lisaberry1/
Visit the Light on Living show page https://omtimes.com/iom/shows/light-on-living/
Connect with Lisa Berry at http://www.lightonliving.com/
#BarefootBalance #LisaBerry #LightOnLiving