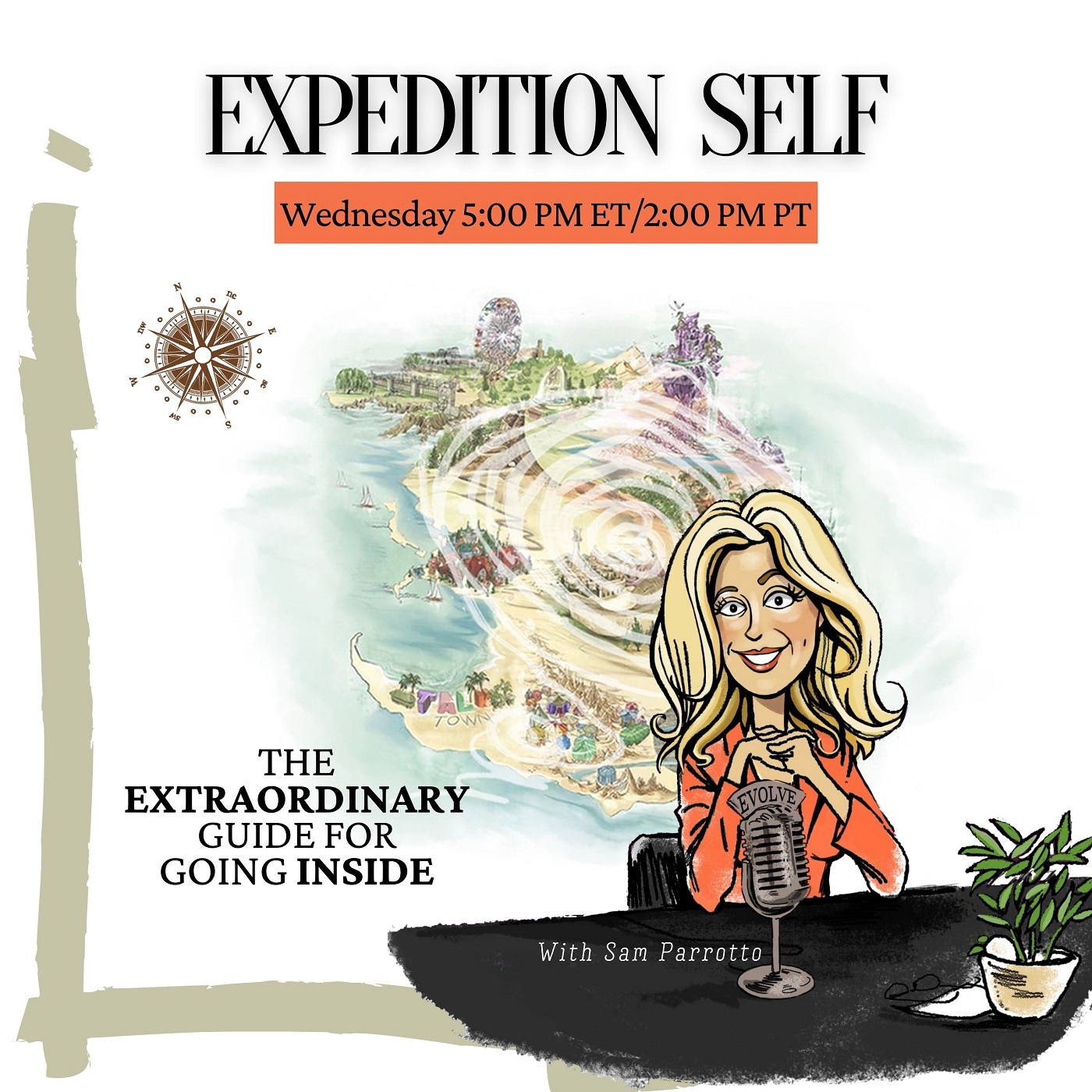 Agapi Stassinopoulos – Speaking with Spirit: 52 Prayers to Guide, Inspire, and Uplift You
Air Date: Wednesday, 9 February 2022 at 5:00 PM ET/2:00 PM PT
Join us this week, as Expedition Self radio host, Sam Parrotto interviews best-selling author and speaker, Agapi Stassinopoulos when she will introduce her new book, SPEAKING WITH SPIRIT: 52 Prayers to Guide, Inspire, and Uplift You!
With praise pouring in for her latest work from the likes of Jessica Alba, Gabby Bernstein, Mark Nepo, and Chris Karr, Agapi has created an insightful, non-denominational guide to harness the power of prayer in your life and use it to find connection, peace and gratitude.
She states, "There's no denying it – humanity is in a spiritual crisis. The decline of organized religion has caused millions of people to feel disconnected from spirituality. And the pandemic has exasperated the loneliness and disconnect. So where can we turn for strength, guidance, and inspiration? It turns out that we don't have to look far."
Listening to this conversation will align with the very aspects of life you're likely pondering. So many juicy tidbits of penetrating wisdom.
"We all want to experience a good life that encompasses health, love, opportunities, and a sense of belonging, and we all have wishes for ourselves and our lives. But our deepest wish is to find meaning and a sense of connection to something larger than ourselves."
"Our inner guidance is like a wireless network," explains Stassinopoulos, "it's invisible, but it is available everywhere that we are. We just need to enter the password, and the password is PRAYER."
AGAPI STASSINOPOULOS is a bestselling author and speaker who inspires audiences around the world. She is the author of Wake Up to the Joy of You and Unbinding the Heart: A Dose of Greek Wisdom, Generosity, and Unconditional Love. She was trained in London at the Royal Academy of Dramatic Art and received her master's degree in psychology from the University of Santa Monica. Her previous books on the Greek archetypes, Gods and Goddesses in Love and Conversations with the Goddesses, were turned into PBS specials. She was born and raised in Athens, Greece, and now lives in New York City.
Connect with Agapi at https://wakeuptothejoyofyou.com/
Visit the Expedition Self Show Page https://omtimes.com/iom/shows/expedition-self/
Connect with Sam Parrotto on her website at https://www.expeditionself.com/
#AgapiStassinopoulos #SamParrotto #ExpeditionSelf #Creativity
Subscribe to our Newsletter https://omtimes.com/subscribe-omtimes-magazine/
Connect with OMTimes on Facebook https://www.facebook.com/Omtimes.Magazine/ and OMTimes Radio https://www.facebook.com/ConsciousRadiowebtv.OMTimes/
Twitter: https://twitter.com/OmTimes/
Instagram: https://www.instagram.com/omtimes/
Linkedin: https://www.linkedin.com/company/2798417/
Pinterest: https://www.pinterest.com/omtimes/