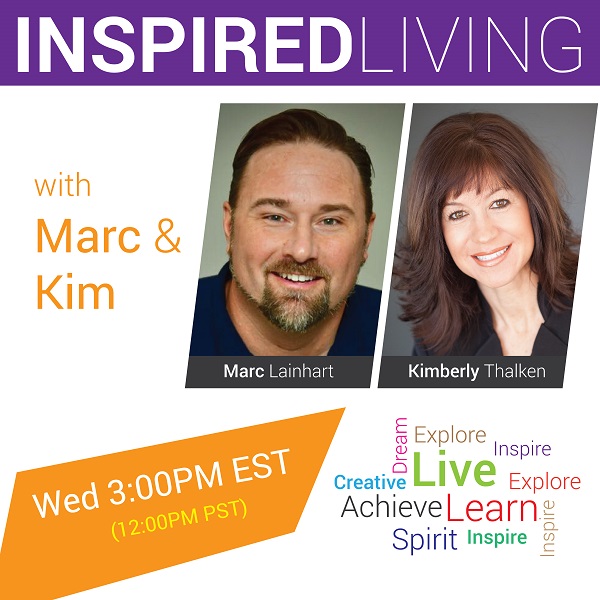 Aired Wednesday, 3 October 2018, 3:00 PM ET
A Course in Mastering Alchemy with International Teacher and Author Jim Self
Join us this "Wisdom Wednesday" as we discuss 'Mastering Alchemy' with international teacher, speaker and author who has been leading seminars on personal energy management and the tools of Mastering Alchemy for almost 30 years, Jim Self!
INSPIRED LIVING – INTERNET RADIO AT: 12PM PST / 1PM MT / 2PM CST / 3pm EST: https://lnkd.in/eBpHBiR
OM TIMES CALL-IN LINES: 202-570-7057
QUESTIONS???: Ask to join as an "Inspired Listener" and post a question on our closed Facebook page: INSPIRED LIVING RADIO
WHAT IS ALCHEMY?
"Alchemy means altering the frequencies of our thoughts to change how we perceive and interact with the world and begin to experience a new, higher level of consciousness," says Self. "To master alchemy, we need new energy tools of unparalleled capacity—and these are being publicly revealed in this book." Spiritual beings known as the Elders or Teachers of Light, have guided and directed the content of "Mastering Alchemy" and continue to guide the programme participants. "
The Elders are a group of Archangels, Lords of Light and Ascended Masters working together for the spiritual evolution of all of humanity and Mother Earth," says Burnett. "They have orchestrated this course and are the primary authors of this book. The Collective includes Archangels Metatron, Michael, Uriel and Zadkiel, Lord Melchizedek—and Ascended Masters Yeshua, Anna, Mother Mary and others."
A Course in Mastering Alchemy is a Course in Miracles for the 21st century, reaching far beyond that earlier programme by incorporating the significant leap in human consciousness that has been occuring since the 1980's. This programme also has the clear and active participation of the Archangels and Ascended Masters. http://masteringalchemy.com
***15% of all tuition and purchases is donated to charity. These include: Charity Water, The Hunger Project and Women for Women
ABOUT THE CO-AUTHOR:
Jim Self is an international teacher, speaker and author who has been leading seminars on personal energy management and the tools of Mastering Alchemy for almost 30 years. He is one of the few spiritual teachers to keep pace with the on‐going Shift in human consciousness, constantly co-creating the Mastering Alchemy programme with the Teachers of Light. https://omtimes.com/2018/03/jim-self-mastering-alchemy/