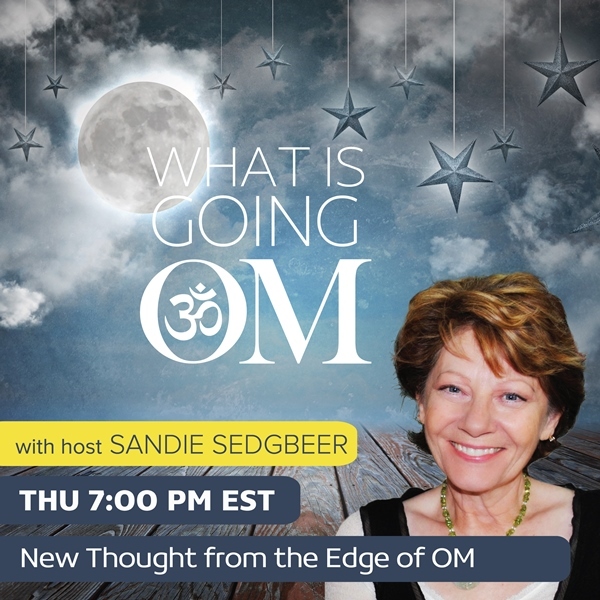 2022 – The Year of Revelations & Revolutions with Pam Gregory
Aired Thursday, December 23, 2021 at 4:00 PM PST / 7:00 PM EST
As another tumultuous year lurches to a close, with more evidence that governments, corporations, financial institutions and the media can no longer be seen as the bastions of truth we once worshiped ironically, after being derided for so long, it is astrology that is providing us with the most reliable guidance and insights to help us set a new and positive compass for moving forward into an uncertain future.
Joining Sandie this week for an in-depth discussion on astrology – Why it's finally earning the respect it deserves… What it can tell us about the drastic changes we're experiencing… What's behind the pandemic and how long it's likely to last… Why every major system is crumbling and why secrets, corruption, and lies can no longer stay hidden… And what we can look forward to in 2022 and beyond – is professional astrologer Pam Gregory.
Pam Gregory discovered astrology over 42 years ago when she emigrated to Canada after university. Her passion for the subject took her through many years of intensive study at the faculty of astrological studies, and then on to achieve highest honours in her master's course. She has published two best selling books, You Don't Really Believe in Astrology, Do You? And How to Co-Create Using the Secret Language of the Universe, and has an extremely busy YouTube channel viewed by hundreds of thousands of people worldwide.
Connect with Pam at https://pamgregory.gumroad.com/ | https://www.thenextstep.uk.com/
Visit the What Is Going OM show page https://omtimes.com/iom/shows/what-is-going-om
Connect with Sandie Sedgbeer at https://www.sedgbeer.com
#PamGregory #2022 #YearOfRevelations #WhatIsGoingOM #SandieSedgbeer #Lifestyle
Subscribe to our Newsletter https://omtimes.com/subscribe-omtimes-magazine/
Connect with OMTimes on Facebook https://www.facebook.com/Omtimes.Magazine/ and OMTimes Radio https://www.facebook.com/ConsciousRadiowebtv.OMTimes/
Twitter: https://twitter.com/OmTimes/
Instagram: https://www.instagram.com/omtimes/
Linkedin: https://www.linkedin.com/company/2798417/
Pinterest: https://www.pinterest.com/omtimes/