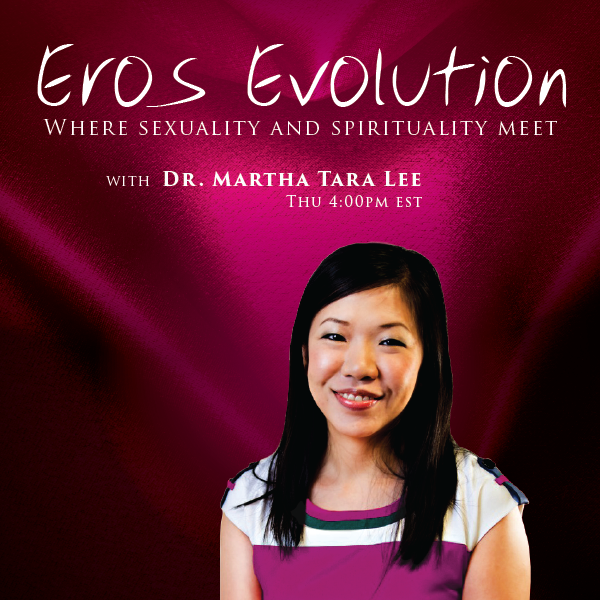 Aired Thursday, 7 December 2017, 4:00 PM ET
101 to Your Sex Bucket List
Have you heard of the sex bucket list? Would you like to create your own sex bucket list? Why should you even bother? In this episode, Clinical Sexologist and Relationship Coach Dr. Martha Tara Lee of Eros Coaching shares everything you can possibly need to know to get started – the what, why and how of creating your Sex Bucket List. She talks about thinking about your needs, wants, and desires, as well as clears up some misconceptions around sex. Don't let your year go by without creating yours!
About Dr. Martha Tara Lee:
Dr. Martha Tara Lee is Founder and Clinical Sexologist of Eros Coaching. She is a certified sexuality educator with AASECT (American Association of Sexuality Educators, Counselors, and Therapists) as well as certified sexologist with ACS (American College of Sexologists). Martha holds a Doctorate in Human Sexuality as well as Certificates in Sex Therapy, Practical Counselling and Life Coaching. She was recognised as one of 'Top 50 Inspiring Women under 40′ by Her World Singapore in July 2010 and 'Top 100 Inspiring Women by CozyCot Singapore in March 2011.
Subscribe so you don't miss a thing! http://www.ErosCoaching.com
Social media links
https://www.facebook.com/eroscoaching
https://twitter.com/drmarthalee
https://www.linkedin.com/in/leemartha
Programs
Ready Get Sex Go http://www.eroscoaching.com/rgsg
Sex Jumpstart http://www.eroscoaching.com/sex-jumpstart
Tongue Twisters http://www.eroscoaching.com/tongue-twisters
Sex Possible http://www.eroscoaching.com/sex-possible
Clean and Clear http://www.eroscoaching.com/clean-and-clear
Books
Orgasmic Yoga: Masturbation, Meditation and Everything In-Between From Princess to Queen http://www.eroscoaching.com/queenhttps://www.amazon.com/Orgasmic-Yoga-Masturbation-Meditation-Between/dp/1515118193 
Love, Sex and Everything In Between https://www.amazon.com/Love-Sex-Everything-Between-Martha/dp/9814484199/ref=reg_hu-rd_add_1_dp
From Princess to Queen http://www.eroscoaching.com/queen