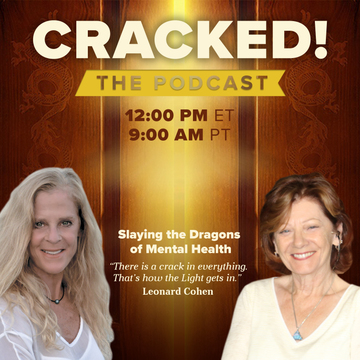 Slay Your Dragons With Compassion: 10 Ways to Thrive Even When it Feels Impossible with Malcolm Stern
Air Date Live Streaming on OMTimes TV 07 January at 12:00 PM ET/9:00 AM PT
Air Date OMTimes Radio 14 January at 12:00 ET/9:00 PT
When renowned psychotherapist Malcom Stern's daughter Melissa took her own life in 2014 he experienced most parents' worst nightmare and his grief made him challenge every aspect of his work and life. It thrust his growth and development forwards in ways he never thought possible, forcing him to confront his fears and work through his biggest blocks.
Malcolm Stern's third book, Slay Your Dragons With Compassion: 10 Ways To Thrive Even When it Feels Impossible, is the distillation of over thirty years' experience in the therapy room and shows us that meaning can exist even in the worst tragedy. By creating a set of practices and making them central to our lives we can find passion, purpose, and meaningful happiness while navigating life's darkest moments in such a way that we discover the gold hidden within.
Malcolm Stern originally trained in Humanistic Psychology and has been seeing groups, couples, and individuals for more than 30 years. He is a Co-Director and Co-founder of Alternatives in London and runs psychotherapy groups internationally. He co-presented the British Channel 4 series on relationships "Made for Each Other" in 2003 and 2004.
http://www.compassionatementalhealth.com/
Download a free excerpt from Malcolm Stern's book at
https://www.crackedthepodcast.com/project/episode-1-malcolm-stern/